Goodreads helps you keep track of books you want to read.
Start by marking "The End of the Story" as Want to Read:
The End of the Story
Mislabeled boxes, problems with visiting nurses, confusing notes, an outing to the county fair--such are the obstacles in the way of the unnamed narrator of The End of the Story as she attempts to organize her memories of a love affair into a novel. With compassion, wit, and what appears to be candor she seeks to determine what she actually knows about herself and her past
...more
Published July 1st 2004 by Picador USA (first published December 1st 1994)
Lydia Davis, acclaimed fiction writer and translator, is famous in literary circles for her extremely brief and brilliantly inventive short stories. In fall 2003 she received one of 25 MacArthur Foundation "Genius" awards. In granting the award the MacArthur Foundation praised Davis's work for showing "how language itself can entertain, how all that what one word says, and leaves unsaid, can hold
...more
Related Articles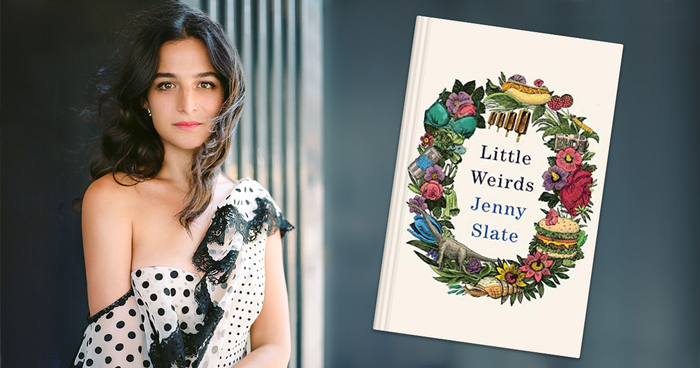 You may know actress Jenny Slate from her role as Mona-Lisa Saperstein on Parks and Recreation. Or maybe your introduction to her was through one...
"It is not easy to live with another person, at least it is not easy for me. It makes me realize how selfish I am. It has not been easy for me to love another person either, though I am getting better at it. I can be gentle for as long as a month at a time now, before I become selfish again. I used to try to study what it meant to love someone. I would write down quotations from the works of famous writers, writers who did not interest me otherwise, like Hippolyte Taine or Alfred de Musset. For instance, Taine said that to love is to make one's goal the happiness of another person. I would try to apply this to my own situation. But if loving a person meant putting him before myself, how could I do that? There seemed to be three choices: to give up trying to love anyone, to stop being selfish, or to learn how to love a person while continuing to be selfish. I did not think I could manage the first two, but I thought I could learn how to be just unselfish enough to love someone at least part of the time."
— 13 likes
"How strange it is to realize now that although I was frightened of the emptiness between us, that emptiness was not his fault but mine: I was waiting to see what he would give me, how he would entertain me. And yet I was incapable of being profoundly interested in him or, maybe, in anyone. Just the reverse of what I thought at the time, when it seemed so simple: he was too callow, or too cautious, or just too young, not complex enough yet, and so he did not entertain me, and it was his fault."
— 7 likes
More quotes…