Goodreads helps you keep track of books you want to read.
Start by marking "The Storyteller" as Want to Read:
The Storyteller
Anna and Abel couldn't be more different. They are both seventeen and in their last year of school, but while Anna lives in a nice old town house and comes from a well-to-do family, Abel, the school drug dealer, lives in a big, prisonlike tower block at the edge of town. Anna is afraid of him until she realizes that he is caring for his six-year-old sister on his own. Fasc
...more
Published January 1st 2012 by Amulet Books (first published February 2011)
Antonia Michaelis has lived and taught in India. She is the author of several award-winning books published in her native language German.
Related Articles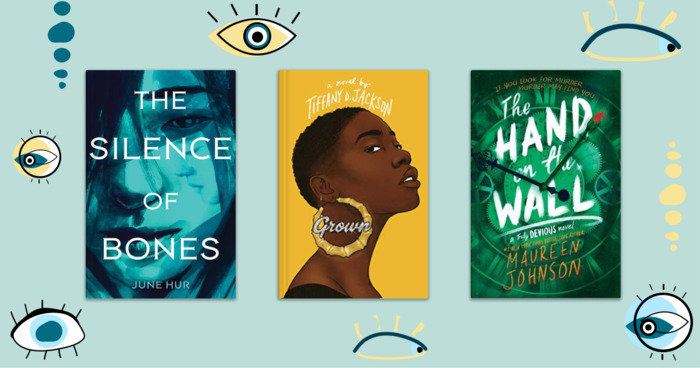 Girls who save the world, sweeping dystopias, contemporary love stories, and high fantasy are all staples of the current young adult book landsca...
"Just a tiny little pain,
Three days of heavy rain,
Three days of sunlight,
Everything will be alright,
Just a tiny little pain."
— 225 likes
"My child, I know you're not a child
But I still see you running wild
Between those flowering trees.
Your sparkling dreams, your silver laugh
Your wishes to the stars above
Are just my memories.

And in your eyes the ocean
And in your eyes the sea
The waters frozen over
With your longing to be free.

Yesterday you'd awoken
To a world incredibly old.
This is the age you are broken
Or turned into gold.

You had to kill this child, I know.
To break the arrows and the bow
To shed your skin and change.
The trees are flowering no more
There's blood upon the tiles floor
This place is dark and strange.

I see you standing in the storm
Holding the curse of youth
Each of you with your story
Each of you with your truth.

Some words will never be spoken
Some stories will never be told.
This is the age you are broken
Or turned into gold.

I didn't say the world was good.
I hoped by now you understood
Why I could never lie.
I didn't promise you a thing.
Don't ask my wintervoice for spring
Just spread your wings and fly.

Though in the hidden garden
Down by the green green lane
The plant of love grows next to
The tree of hate and pain.

So take my tears as a token.
They'll keep you warm in the cold.
This is the age you are broken
Or turned into gold.

You've lived too long among us
To leave without a trace
You've lived too short to understand
A thing about this place.

Some of you just sit there smoking
And some are already sold.
This is the age you are broken
Or turned into gold.
This is the age you are broken or turned into gold."
— 212 likes
More quotes…