Goodreads helps you keep track of books you want to read.
Start by marking "God in the Dock: Essays on Theology and Ethics" as Want to Read:
God in the Dock: Essays on Theology and Ethics
"Lewis struck me as the most thoroughly converted man I ever met," observes Walter Hooper in the preface to this collection of essays by C. S. Lewis. "His whole vision of life was such that the natural and the supernatural seemed inseparably combined."It is precisely this pervasive Christianity which is demonstrated in the forty-eight essays comprising God in the Dock. Her
...more
Published March 24th 1972 by William B. Eerdmans Publishing Company (first published July 2nd 1971)
Librarian Note: There is more than one author in the Goodreads database with this name.


Clive Staples Lewis was one of the intellectual giants of the twentieth century and arguably one of the most influential writers of his day. He was a Fellow and Tutor in English Literature at Oxford University until 1954. He was unanimously elected to the Chair of Medieval and Renaissance Literature at Cambridge
...more
Related Articles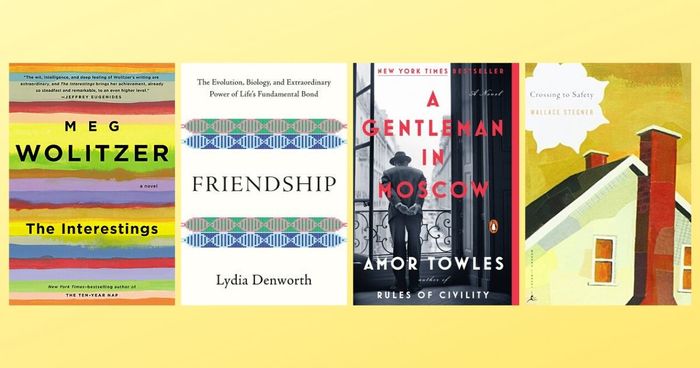 Author Lydia Denworth is a science journalist who has written about everything from Alzheimer's to zebrafish. In her latest book,...
"Of all tyrannies, a tyranny sincerely exercised for the good of its victims may be the most oppressive. It would be better to live under robber barons than under omnipotent moral busybodies. The robber baron's cruelty may sometimes sleep, his cupidity may at some point be satiated; but those who torment us for our own good will torment us without end for they do so with the approval of their own conscience. They may be more likely to go to Heaven yet at the same time likelier to make a Hell of earth. This very kindness stings with intolerable insult. To be "cured" against one's will and cured of states which we may not regard as disease is to be put on a level of those who have not yet reached the age of reason or those who never will; to be classed with infants, imbeciles, and domestic animals."
— 397 likes
"If we cut up beasts simply because they cannot prevent us and because we are backing our own side in the struggle for existence, it is only logical to cut up imbeciles, criminals, enemies, or capitalists for the same reasons."
— 141 likes
More quotes…