Goodreads helps you keep track of books you want to read.
Start by marking "The Candy Shop War (The Candy Shop War, #1)" as Want to Read:
The Candy Shop War
What if there were a place where you could get magical candy? Moon rocks that made you feel weightless. Jawbreakers that made you unbreakable. Or candy that gave animals temporary human intelligence and communication skills. (Imagine what your pet would say!) Four young friends, Nate, Summer, Trevor, and Pigeon, are befriended by Belinda White, the owner of a new candy
...more
Published September 11th 2007 by Shadow Mountain
Brandon Mull resides in a happy little valley near the mouth of a canyon with his wife and three children. He spent two years living in the Atacama Desert of Northern Chile where he learned Spanish and juggling. He once won a pudding eating contest in the park behind his grandmas house, earning a gold medal. Brandon is the author of the New York Times bestselling Fablehaven series and The Candy
...more
Other books in the series
Related Articles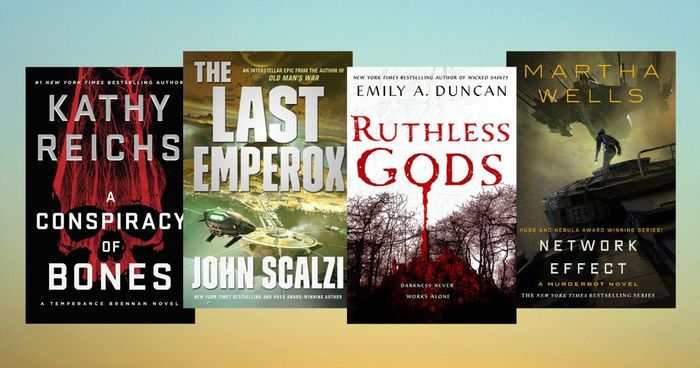 Flowers, birds, and sunshine all return in the spring, and so do many of our favorite book series with their next installments. Some of this sea...
"A crossbow?" Pigeon asked.
I left my battle-ax in my other jeans," the man said."
— 116 likes
"Could you just call me Pigeon?" he asked the teacher when she read his name.
"Does your mother call you Pigeon?"
"No."
"Then to me you are Paul."
...
"Nathan Sutter," the teacher read.
"My mother never calls me Nathan."
"Is it Nate?"
"She calls me Honeylips."
— 102 likes
More quotes…