Goodreads helps you keep track of books you want to read.
Start by marking "Jacob (Nightwalkers, #1)" as Want to Read:
Jacob
Since time began, there have been Nightwalkers - the races of the night who live in the shadows of the moonlight. Love with humans is absolutely forbidden, and one man makes certain to uphold this ancient law: Jacob, the Enforcer...

For 700 Years, He has resisted temptation. But not tonight...

Jacob knows the excuses his people give when the madness overtakes them and they f
...more
Mass Market Paperback
,
376 pages
Published December 1st 2006 by Zebra
I live in Asheville NC and have written a book...or two...or is it ten?
Other books in the series
Articles featuring this book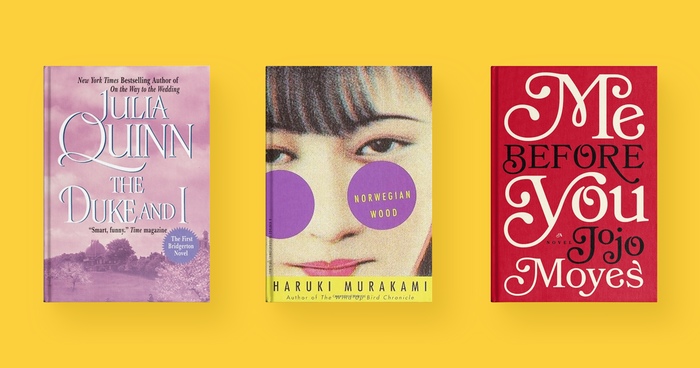 Get in the mood with our list of the top 100 romances of all time. We narrowed the field by limiting our results to books aimed at...
"Whenever I see you, I am overcome with the urge to be rooted within you, to be buried deep so your body can nourish me."
— 25 likes
"Do you think, little flower, that there will ever come a day when you regret meeting me?" he asked quietly.
"Yes," she said simply.
"I see," he said tightly.
"Would you like a specific date?"
"You are teasing me," he realized suddenly.
"No, I'm dead serious. I have an exact date in mind."
Jacob pulled back to see her eyes, looking utterly perplexed as her pupils sparkled with mischief.
"What date is that? And why are you thinking of pink elephants?"
"The date is September 8, because, according to Gideon, that's possibly the day I will go into labor. I say 'possibly,' because combining all this human/Druid and Demon DNA 'may make for a longer period of gestation than usual for a human,' as the Ancient medic recently quoted. Now, as I understand it, women always regret ever letting a man touch them on that day."
Jacob lurched to his feet, dropping her onto her toes, grabbing her by the arms, and holding her still as he raked a wild, inspecting gaze over her body.
"You are pregnant?" he demanded, shaking her a little. "How long have you known? You went into battle with that monster while you are carrying my child?"
"Our child," she corrected indignantly, her fists landing firmly on her hips, "and Gideon only just told me, like, five seconds ago, so I didn't know I was pregnant when I was fighting that thing!"
"But . . . he healed you just a few days ago! Why not tell you then?"
"Because I wasn't pregnant then, Jacob. If you recall, we did make love between then and now."
"Oh . . . oh Bella . . ." he said, his breath rushing from him all of a sudden.
He looked as if he needed to sit down and put a paper bag over his head. She reached to steady him as he sat back awkwardly on the altar. He leaned his forearms on his thighs, bending over them as he tried to catch his breath. Bella had the strangest urge to giggle, but she bit her lower lip to repress to impulse.
So much for the calm, cool, collected Enforcer who struck terror into the hearts of Demons everywhere.
"That is not funny," he grumbled indignantly.
"Yeah? You should see what you look like from over here," she teased.
"If you laugh at me I swear I am going to take you over my knee."
"Promises, promises," she laughed, hugging him with delight. Finally, Jacob laughed as well, his arm snaking out to circle her waist and draw her back into his lap.
"Did you ask . . . I mean, does he know what it is?"
"It's a baby. I told him I didn't want to know what it is. And don't you dare find out, because you know the minute you do I'll know, and if you spoil the surprise I'll murder you."
"Damn . . . she kills a couple of Demons and suddenly thinks she can order all of us around," he taunted, pulling her close until he was nuzzling her neck, wondering if it was possible for such an underused heart as his to contain so much happiness."
— 16 likes
More quotes…