Goodreads helps you keep track of books you want to read.
Start by marking "Leaving the Atocha Station" as Want to Read:
Leaving the Atocha Station
Adam Gordon is a brilliant, if highly unreliable, young American poet on a prestigious fellowship in Madrid, struggling to establish his sense of self and his relationship to art. What is actual when our experiences are mediated by language, technology, medication, and the arts? Is poetry an essential art form, or merely a screen for the reader's projections? Instead of fo
...more
Published August 23rd 2011 by Coffee House Press
Ben Lerner is an American poet, novelist, and critic. He was awarded the Hayden Carruth prize for his cycle of fifty-two sonnets, The Lichtenberg Figures. In 2004, Library Journal named it one of the year's twelve best books of poetry. The Lichtenberg Figures appeared in a German translation in 2010, for which it received the "Preis der Stadt Münster für internationale Poesie" in 2011, making Lern
...more
Related Articles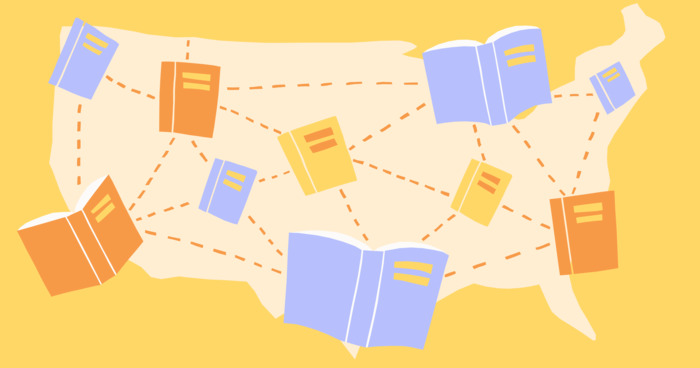 The United States of America is an awfully big place. Sensibly, we chopped it into states a long time ago. This simplifies...
"I tried hard to imagine my poems or any poems as machines that could make things happen, changing the government, or the economy or even their language, the body or its sensorium, but I could not imagine this, could not even imagine imagining it. And yet when I imagined the total victory of those other things over poetry, when I imagined, with a sinking feeling, a world without even the terrible excuses for poems that kept faith with the virtual possibilities of the medium, without the sort of absurd ritual I'd participated in that evening then I intuited an inestimable loss, a loss not of artworks but of art, and therefore infinite, the total triumph of the actual, and I realized that, in such a world, I would swallow a bottle of white pills."
— 24 likes
"I could imagine it in a way that felt like remembering"
— 16 likes
More quotes…