Goodreads helps you keep track of books you want to read.
Start by marking "Cho Tôi Xin Một Vé Đi Tuổi Thơ" as Want to Read:
Cho Tôi Xin Một Vé Đi Tuổi Thơ
Truyện Cho tôi xin một vé đi tuổi thơ là sáng tác mới nhất của nhà văn Nguyễn Nhật Ánh. Nhà văn mời người đọc lên chuyến tàu quay ngược trở lại thăm tuổi thơ và tình bạn dễ thương của 4 bạn nhỏ. Những trò chơi dễ thương thời bé, tính cách thật thà, thẳng thắn một cách thông minh và dại dột, những ước mơ tự do trong lòng… khiến cuốn sách có thể làm các bậc phụ huynh lo lắng
...more
Published 2008 by Nhà xuất bản Trẻ
Nguyễn Nhật Ánh là tên và cũng là bút danh của một nhà văn Việt Nam chuyên viết cho tuổi mới lớn. Ông sinh ngày 7 tháng 5 năm 1955 tại huyện Thăng Bình, Quảng Nam.

Cuộc đời và sự nghiệp

Thuở nhỏ ông theo học tại các trường Tiểu La, Trần Cao Vân và Phan Chu Trinh. Từ 1973 Nguyễn Nhật Ánh chuyển vào sống tại Sài Gòn, theo học ngành sư phạm. Ông đã từng đi Thanh niên xung phong, dạy học, làm công tác Đ
...more
Other books in the series
News & Interviews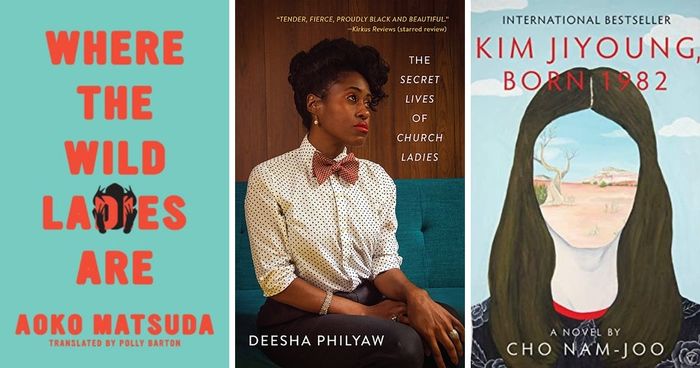 From independent presses, to tales in translation, to critical darlings and new debut novels, these books (all published in the U.S. this year)...
"Nhiều người sợ nỗi buồn. Nhưng tôi không sợ. Tôi chỉ sợ một cuộc sống không buồn không vui, nói chung là nhạt nhẽo. Đôi khi chúng ta cũng cần có nỗi buồn làm bạn, nhất là lúc cuộc sống bỗng dưng trống trải và cảm giác cô độc xâm chiếm ta từng phút."
— 6 likes
"Đêm nay tôi bước vội khỏi nhà.
Đến ga, xếp hàng mua vé:
Lần đầu tiên trong nghìn năm.
Có lẽ.
Cho tôi xin một vé đi Tuổi thơ.
Vé hạng trung
– Người bán vé hững hờ
Khe khẽ đáp:
Hôm nay vé hết!
– Biết làm sao!
Vé hết, biết làm sao!
Đường tới Tuổi Thơ còn biết hỏi nơi nào?"
— 5 likes
More quotes…