Goodreads helps you keep track of books you want to read.
Start by marking "Under the Banner of Heaven" as Want to Read:
Under the Banner of Heaven
A Story of Violent Faith

A multilayered, bone-chilling narrative of messianic delusion, savage violence, polygamy, and unyielding faith. This is vintage Krakauer, an utterly compelling work of nonfiction that illuminates an otherwise confounding realm of human behavior.

Jon Krakauer's literary reputation rests on insightful chronicles of lives conducted at the outer limits.
...more
Published 2004 by Pan MacMillan (first published July 10th 2003)
Related Articles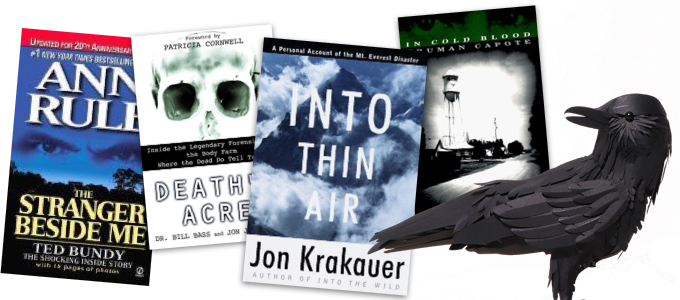 Even nonfiction can hold the stuff of nightmares. Whether it's natural disasters, outbreaks of plague, or serial killers hidden...
"There is a dark side to religious devotion that is too often ignored or denied. As a means of motivating people to be cruel or inhumane, there may be no more potent force than religion. When the subject of religiously inspired bloodshed comes up, many Americans immediately think of Islamic fundamentalism, which is to be expected in the wake of 911. But men have been committing heinous acts in the name of God ever since mankind began believing in deities, and extremists exist within all religions. Muhammad is not the only prophet whose words have been used to sanction barbarism; history has not lacked for Christians, Jews, Hindus, Sikhs, and even Buddhists who have been motivated by scripture to butcher innocents. Plenty of these religious extremist have been homegrown, corn-fed Americans."
— 57 likes
"Common sense is no match for the voice of God."
— 52 likes
More quotes…