Goodreads helps you keep track of books you want to read.
Start by marking "Aftertaste: A Novel in Five Courses" as Want to Read:
Aftertaste: A Novel in Five Courses
Mira Rinaldi lives life at a rolling boil. Co-owner of Grappa, a chic New York City trattoria, she has an enviable apartment, a brand-new baby, and a frenzied schedule befitting her success.

Everything changes the night she catches her husband, Jake, "wielding his whisk" with Grappa's new Mâitress d'. Mira's fiery response earns her a court-ordered stint in anger managemen
...more
Published September 1st 2011 by Kensington (first published January 1st 2011)
News & Interviews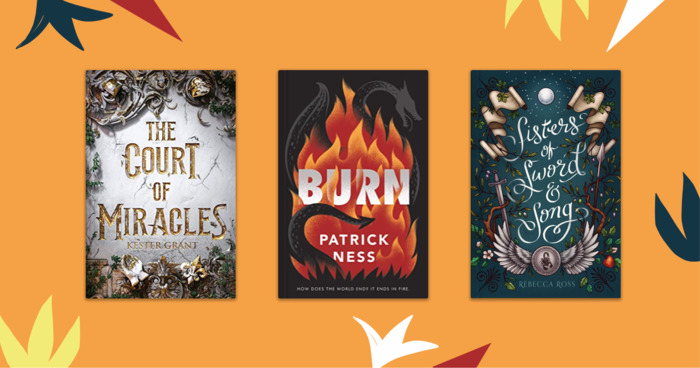 As dedicated readers already know, some of the best and most innovative stories on the shelves come from the constantly evolving realm of young ad...
"Puttana is too good for the likes of her."
A puttana is an Italian whore, and in Italy whores have a somewhat more reputable standing than they do elsewhere. For centuries they've been glorified in both classic opera and popular song. Among their many trustworthy attributes, Italian whores are reputed to be responsible for the development of a much beloved pasta sauce, pasta puttanesca, a spicy and salty dish made with capers and anchovies. Its chief attraction, aside from its wonderful flavor, is that it can be prepared quickly- in other words, between clients."
— 1 likes
"We've been here three days already, and I've yet to cook a single meal. The night we arrived, my dad ordered Chinese takeout from the old Cantonese restaurant around the corner, where they still serve the best egg foo yung, light and fluffy and swimming in rich, brown gravy. Then there had been Mineo's pizza and corned beef sandwiches from the kosher deli on Murray, all my childhood favorites. But last night I'd fallen asleep reading Arthur Schwartz's Naples at Table and had dreamed of pizza rustica, so when I awoke early on Saturday morning with a powerful craving for Italian peasant food, I decided to go shopping. Besides, I don't ever really feel at home anywhere until I've cooked a meal.
The Strip is down by the Allegheny River, a five- or six-block stretch filled with produce markets, old-fashioned butcher shops, fishmongers, cheese shops, flower stalls, and a shop that sells coffee that's been roasted on the premises. It used to be, and perhaps still is, where chefs pick up their produce and order cheeses, meats, and fish. The side streets and alleys are littered with moldering vegetables, fruits, and discarded lettuce leaves, and the smell in places is vaguely unpleasant. There are lots of beautiful, old warehouse buildings, brick with lovely arched windows, some of which are now, to my surprise, being converted into trendy loft apartments.
If you're a restaurateur you get here early, four or five in the morning. Around seven or eight o'clock, home cooks, tourists, and various passers-through begin to clog the Strip, aggressively vying for the precious few available parking spaces, not to mention tables at Pamela's, a retro diner that serves the best hotcakes in Pittsburgh.
On weekends, street vendors crowd the sidewalks, selling beaded necklaces, used CDs, bandanas in exotic colors, cheap, plastic running shoes, and Steelers paraphernalia by the ton. It's a loud, jostling, carnivalesque experience and one of the best things about Pittsburgh. There's even a bakery called Bruno's that sells only biscotti- at least fifteen different varieties daily. Bruno used to be an accountant until he retired from Mellon Bank at the age of sixty-five to bake biscotti full-time. There's a little hand-scrawled sign in the front of window that says, GET IN HERE! You can't pass it without smiling.
It's a little after eight when Chloe and I finish up at the Pennsylvania Macaroni Company where, in addition to the prosciutto, soppressata, both hot and sweet sausages, fresh ricotta, mozzarella, and imported Parmigiano Reggiano, all essential ingredients for pizza rustica, I've also picked up a couple of cans of San Marzano tomatoes, which I happily note are thirty-nine cents cheaper here than in New York."
— 1 likes
More quotes…