Goodreads helps you keep track of books you want to read.
Start by marking "Akasha (Akasha, #1)" as Want to Read: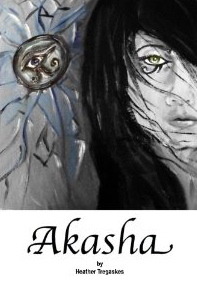 In 1880, superstitions in Nichole's small New England town are more like excerpts from the bible than cautionary tales. So, when a band of gypsies set up camp outside town the same day Nichole's mother dies, the town's people blame the death on a gypsy curse. At seventeen, Nichole is left an orphan and feared by friends. Not even the man she was betrothed to will speak for
...more
Published February 25th 2011 by Heather Tregaskes (first published February 17th 2011)
Heather Tregaskes grew up in southwest New Mexico where she developed a love for reading books about anything outside our reality. She is currently a stay-at-home mom in Southern Arizona and enjoys reading, playing guitar and Buffy the Vampire Slayer.
More about Heather Tregaskes
Fantasy & Science Fiction Deals