Goodreads helps you keep track of books you want to read.
Start by marking "The Saint" as Want to Read: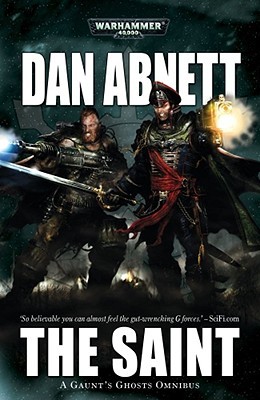 This omnibus edition follows the second cycle of the Gaunt's Ghost stories in a collection called, "The Saint". It includes the four novels, Honour Guard, The Guns of Tanith, Straight Silver and Sabbat Martyr. The story arc follows the First & Only from warzone to warzone of the Chaos-infested Sabbats World system fighting enemies in many guises and shapes.

Published August 28th 2007 by Black Library Publishing
Other books in the series
Fantasy & Science Fiction Deals