Goodreads helps you keep track of books you want to read.
Start by marking "From Beirut to Jerusalem" as Want to Read:
From Beirut to Jerusalem
This is the story of Dr Ang Swee Chai, a Penang-born orthopaedic surgeon, and her flight to war-torn Lebanon in 1982 to treat the wounded and dying. This new edition, twenty years after the Zionist terrorism in Shabra and Shatila which killed thousands of Palestinian civilians, is a tribute to the ongoing struggle against Zionist occupation in the Holy Lands.
Published July 20th 2007 by Islamic Book Trust (first published 1989)
News & Interviews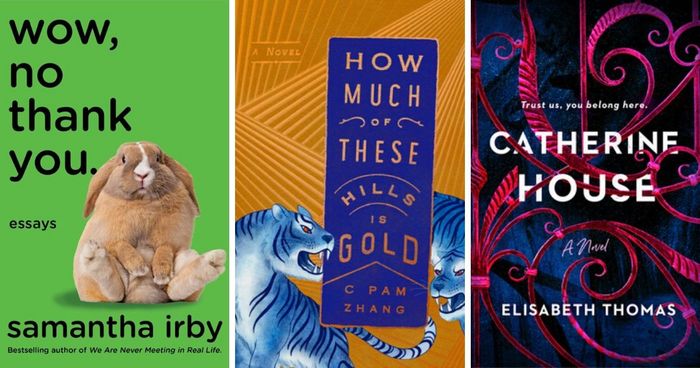 Let's talk books, shall we? As you can imagine, Goodreads editors are voracious readers and there's nothing we like more than talking shop. Seriou...
"Mereka punya sebuah mimpi. Dan aku berbagi mimpi itu dengan mereka: mimpi tentang sebuah dunia yang tampak jelas di tengah-tengah semburan gas air mata dan reruntuhan yang berasap di kamp-kamp pengungsi. Sebuah dunia tempat seorang bocah sebelas tahun tak perlu belajar cara menggunakan sepucuk kalashnikov atau mesin peluncur roket untuk membela keluarganya. Sebuah dunia yang damai, adil, dan aman, tempat aku tak perlu mengatakan kepada seorang anak, "Pergilah ke sekolah," hanya untuk mengetahui bahwa sekolahnya telah dibom, atau mengatakan kepada seorang gadis, "Bantulah ibumu menyiapkan makan malam," hanya untuk melihatnya kembali kepadaku dan mengatakan bahwa ibu dan keluarganya telah dibunuh. Sebuah dunia tempat kami tak perlu lagi takut terkubur hidup-hidup di dalam puing-puing. Sebuah dunia tempat aku tak perlu lagi memperbaiki bagian-bagian tubuh yang patah hanya untuk melihatnya dipatahkan lagi, atau memeluk tubuh remuk seorang bocah dengan tanganku dan bertanya, "Mengapa?" atau mendengar orang-orang bertanya, "Berapa lama lagi?" Sebuah dunia tanpa penjara, tanpa penyiksaan, tanpa rasa sakit, tanpa kelaparan, dan tanpa kartu-kartu identitas pengungsi, tempat aku dapat berteduh di rumahku sendiri dan mendengarkan nyanyian ibuku seraya menutup mata di penghujung hari. Tempat itu adalah mimpi kami, Jerusalem kami."
— 2 likes
"When the Japanese invaded, informers said mother was an important member of the resistance. She was taken in, badly tortured and never confessed. Her life was spared because the Japanese interrogators could not believe a woman could have held such a key role.

When her children were grown-up, mother would tell us, 'It's not as bad as it sounds. The first time, you're scared you'll give away your friends. But there comes a point when you pass out. Once that happens, you cannot feel pain anymore. Once you have learnt that, you can beat your torturers."
— 2 likes
More quotes…