Goodreads helps you keep track of books you want to read.
Start by marking "Darkroom: A Family Exposure" as Want to Read:
Darkroom: A Family Exposure
Darkroom: A Family Exposure is Jill Christman's gripping, funny, and wise account of her first thirty years. Although her story runs the gamut of dramatic life events, including childhood sexual abuse, accidental death, and psychological trauma, Christman's poignant memoir is much more than a litany of horrors; instead, it is an open-eyed, wide-hearted, and good-humored lo
...more
Published October 14th 2002 by University of Georgia Press (first published October 2002)
Related Articles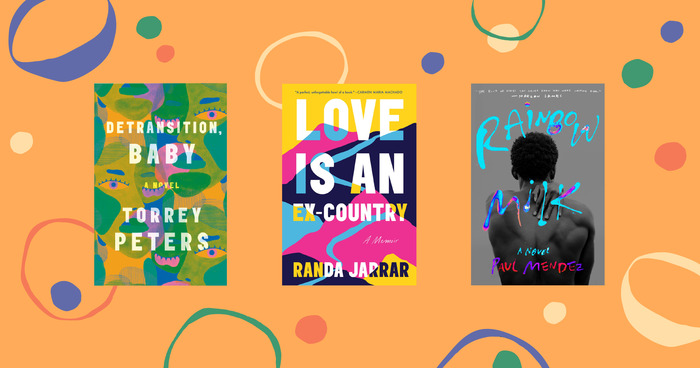 It's June, which means it's time to celebrate Pride month in honor of the LGBTQ+ community! This year, we wanted to highlight the...
"And, again, this story needs to be revised, is under revision as I type these words. The only way to write an autobiography, I suppose, is to keep writing indefinitely. As soon as your fingers stop moving, this act—your fingers stalling on the keyboard—changes the story. There. I can't keep up. And this idea that it should all be working toward something, that the autobiographical subject in the present tense should be working through the biggest puzzle of her life and arriving somehow at... something. Something big. At what? Happiness? Understanding? Forgiveness? A baby? A book?

I have not arrived."
— 1 likes
"Which brings me to one more thing about the Sheridan FCI [prison]. After you make it through the metal detector, you re stamped on the flesh above your right thumb with ink visible only in the black light of the prison checkpoints. Then you wait in a holding area like a farm animal before the next set of computer-locked double doors, and in this space, there are two things: a plaque celebrating the FCI Employee of the Month, and a full-length mirror with the message This is the image you will present today. Redressing, I always wondered whether this prop with its quasi motivational message was intended for us, the visitors of felons, or for would-be employees of the month. Perhaps both."
— 1 likes
More quotes…