Goodreads helps you keep track of books you want to read.
Start by marking "The Finding (Law of the Lycans, #3)" as Want to Read:
The Finding
She discovered a dark secret, witnessed a murder and fled into the night fearing for her life. Three years later, Cassie is still hiding from her past, haunted by a dream lover and fighting to control a terrifying beast that seems to grow stronger each day. When Bryan, pack Beta, appears to claim her, Cassie is forced to face the truth of her existence. Innocence, betrayal
...more
Published February 11th 2011 by Smashwords
Nicky Charles is an independent writer/publisher who became an author quite by accident. She always saw herself as a 'reader not a writer' and can thank—or blame, depending on the day—her friend/editor and fellow author, Jan Gordon, for the career she now finds herself immersed in. The tale goes something like this:

In January of 2009, Nicky penned a fanfiction for an old TV series, "Scarecrow and
...more
Other books in the series
News & Interviews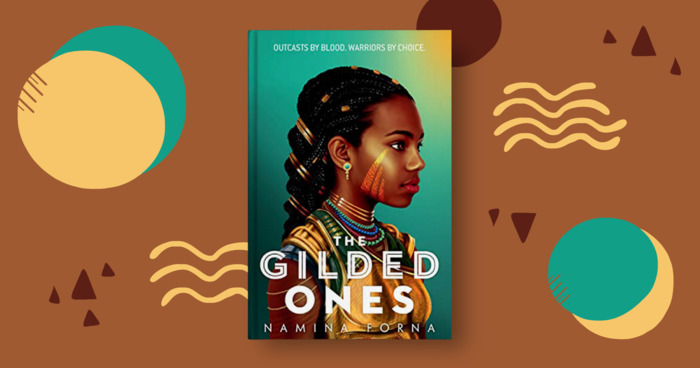 The idea for The Gilded Ones came to author Namina Forna in a dream. The recurring image was one of a young girl in armor walking up a...
"Ryne had blatantly used his good looks and commanding presence to hurry their own passage through the system. Crowds parted when he walked by, a look had others letting him in line while the female employees hurried to do his bidding when he graced them with his slow, sexy smile. Finally, they were climbing into a taxi bound for the motel where they were all planning to meet. As the taxi pulled away from the curb, Mel hit him in the stomach. "What was that for?" He looked at her in surprise. "You basically bullied your way through the airport. No one dared say no to you." "So? You didn't want to spend all that time waiting did you? And it wasn't bullying. I never said anything threatening." "No. But it wasn't really fair to the other passengers to use your Alpha status on them." He shrugged. "If you've got it, why not use it."
— 0 likes
"This leather binding has to go. I have some scissors on the counter." Bryan moved to get them, but Cassie stopped him. "Don't cut it! I want to save it as a memento of today. Let me try to untie it." "We can't do that. It's bad luck and signifies the couples' bond isn't strong enough. Cutting it off is the only way to remove it. It shows that only death can ever separate us now." Bryan stared into her eyes as he spoke and Cassie felt herself being drawn to him as never before. He took their bound hands and pressed them to his heart. "Nothing will ever separate us, Cassie, I won't allow it. Not time or space. We might disagree and argue, but we'll always be together. The fates predestined our bonding. Our wolves knew each other even before we met and when we leave this world, we'll still be together." "Bonded for eternity?" He nodded and raised her hand to his mouth, pressing a kiss to it. "I will always love you, Cassie Greyson. No matter what. For Eternity."
— 0 likes
More quotes…