Goodreads helps you keep track of books you want to read.
Start by marking "The Basic Works of Aristotle" as Want to Read:
The Basic Works of Aristotle
Complete texts:
• Physics [tr. R.P. Hardie & R.K. Gaye]
• On Generation & Corruption [tr. Harold H. Joachim]
• On the Soul [tr. J.A. Smith]
• Metaphysics [tr. W.D. Ross]
• Nichomachean Ethics [tr. W.D. Ross]
• Politics [tr. Benjamin Jowett]
• Poetics [tr. Ingram Bywater]
Texts partly reproduced:
• Organon (logical treatises: Categories, On Interpretation, Prior & Posterior Analytic
...more
Published March 12th 1941 by Random House, Inc. (first published -322)
(Greece: Αριστοτέλης)
(Arabic: أرسطوطاليس)
(Bulgarian: Аристотел)
(Russian: Аристотель)
(Ukrainian: Арістотель)
(Alternate European spelling: Aristoteles)
(Italian: Aristotele)


Aristotle (384–322 B.C.) numbers among the greatest philosophers of all time. Judged solely in terms of his philosophical influence, only Plato is his peer: Aristotle's works shaped centuries of philosophy from Late Antiquity thro
...more
Related Articles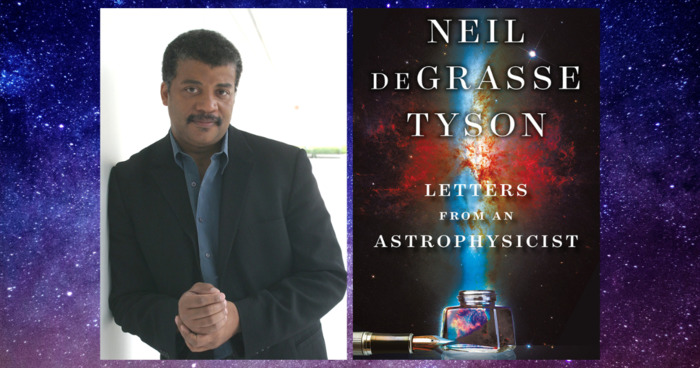 For more than a decade, Neil deGrasse Tyson, the world-renowned astrophysicist and host of the popular radio and Emmy-nominated...
"The principles in question must be either (a) one or (b) more than one. (15) If (a) one, it must be either (i) motionless, as Parmenides and Melissus assert, or (ii) in motion, as the physicists hold, some declaring air to be the first principle, others water. If (b) more than one, then either (i) a finite or (ii) an infinite plurality. If (i) finite (but more than one), then either two or three or four or some other number. (20) If (ii) infinite, then either as Democritus believed one in kind, but differing in shape or form; or different in kind and even contrary."
— 4 likes
"Being cannot be one in form, though it may be in what it is made of. (Even some of the physicists hold it to be one in the latter way, though not in the former.) Man obviously differs from horse in form, and contraries from each other."
— 3 likes
More quotes…