Goodreads helps you keep track of books you want to read.
Start by marking "The Mysterious Stranger" as Want to Read:
The Mysterious Stranger
Published September 1st 1995 by Prometheus Books (first published 1916)
Samuel Langhorne Clemens, better known by his pen name Mark Twain, was an American author and humorist. He is noted for his novels Adventures of Huckleberry Finn (1885), called "the Great American Novel", and The Adventures of Tom Sawyer (1876).

Twain grew up in Hannibal, Missouri, which would later provide the setting for Huckleberry Finn and Tom Sawyer. He apprenticed with a printer. He also work
...more
Related Articles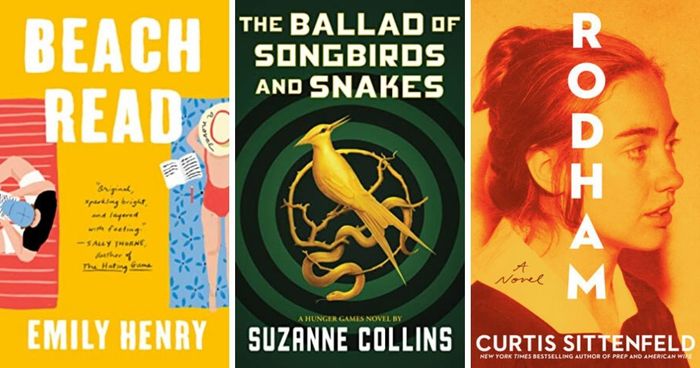 Need another excuse to treat yourself to new book this week? We've got you covered with the buzziest new releases of the day. To create our lis...
"There has never been a just [war], never an honorable one--on the part of the instigator of the war. I can see a million years ahead, and this rule will never change in so many as half a dozen instances. The loud little handful--as usual--will shout for the war. The pulpit will--warily and cautiously--object--at first; the great, big, dull bulk of the nation will rub its sleepy eyes and try to make out why there should be a war, and will say, earnestly and indignantly, 'It is unjust and dishonorable, and there is no necessity for it.' Then the handful will shout louder. A few fair men on the other side will argue and reason against the war with speech and pen, and at first will have a hearing and be applauded; but it will not last long; those others will outshout them, and presently the anti-war audiences will thin out and lose popularity. Before long you will see this curious thing: the speakers stoned from the platform, and free speech strangled by hordes of furious men who in their secret hearts are still at one with those stoned speakers--as earlier--but do not dare say so. And now the whole nation--pulpit and all--will take up the war-cry, and shout itself hoarse, and mob any honest man who ventures to open his mouth; and presently such mouths will cease to open. Next the statesmen will invent cheap lies, putting the blame upon the nation that is attacked, and every man will be glad of those conscience-soothing falsities, and will diligently study them, and refuse to examine any refutations of them; and thus he will by and by convince himself the war is just, and will thank God for the better sleep he enjoys after this process of grotesque self-deception."
— 118 likes
"You are not you--you have no body, no blood, no bones, you are but a thought. I myself have no existence; I am but a dream--your dream, a creature of your imagination. In a moment you will have realized this, then you will banish me from your visions and I shall dissolve into the nothingness out of which you made me

In a little while you will be alone in shoreless space, to wander its limitless solitudes without friend or comrade forever—for you will remain a thought, the only existent thought, and by your nature inextinguishable, indestructible. But I, your poor servant, have revealed you to yourself and set you free. Dream other dreams, and better!

Strange! that you should not have suspected years ago—centuries, ages, eons, ago!—for you have existed, companionless, through all the eternities.

Strange, indeed, that you should not have suspected that your universe and its contents were only dreams, visions, fiction! Strange, because they are so frankly and hysterically insane—like all dreams: a God who could make good children as easily as bad, yet preferred to make bad ones; who could have made every one of them happy, yet never made a single happy one; who made them prize their bitter life, yet stingily cut it short; who gave his angels eternal happiness unearned, yet required his other children to earn it; who gave his angels painless lives, yet cursed his other children with biting miseries and maladies of mind and body; who mouths justice and invented hell—mouths mercy and invented hell—mouths Golden Rules, and forgiveness multiplied by seventy times seven, and invented hell; who mouths morals to other people and has none himself; who frowns upon crimes, yet commits them all; who created man without invitation, then tries to shuffle the responsibility for man's acts upon man, instead of honorably placing it where it belongs, upon himself; and finally, with altogether divine obtuseness, invites a poor, abused slave to worship him!

You perceive, now, that these things are all impossible except in a dream. You perceive that they are pure and puerile insanities, the silly creations of an imagination that is not conscious of its freaks—in a word, that they are a dream, and you the maker of it. The dream-marks are all present; you should have recognized them earlier.

"It is true, that which I have revealed to you; there is no God, no universe, no human race, no earthly life, no heaven, no hell. It is all a dream—a grotesque and foolish dream. Nothing exists but you. And you are but a thought—a vagrant thought, a useless thought, a homeless thought, wandering forlorn among the empty eternities!"
— 79 likes
More quotes…