Goodreads helps you keep track of books you want to read.
Start by marking "The Stuff That Never Happened" as Want to Read:
The Stuff That Never Happened
What if you were married to a wonderful husband for twenty-eight years but in love with another man? What if you were in love with them both?
 
Annabelle McKay knows she shouldn't have any complaints. She's been in a stable marriage that's lasted almost three decades and has provided her with two wonderful children, thousands of family dinners around a sturdy oak table, and
...more
Published August 2nd 2011 by Broadway Books (first published 2010)
I'm the author of eight novels about love, crazy families, secrets, parenthood, and--yes, they have reasonably happy endings. Kind of like life. My newest, A Happy Catastrophe, will be released on May 25, 2020. My other novels are: Matchmaking for Beginners, The Survivor's Guide to Family Happiness, The Opposite of Maybe, The Stuff That Never Happened, Kissing Games of the World and A Piece of Nor
...more
Related Articles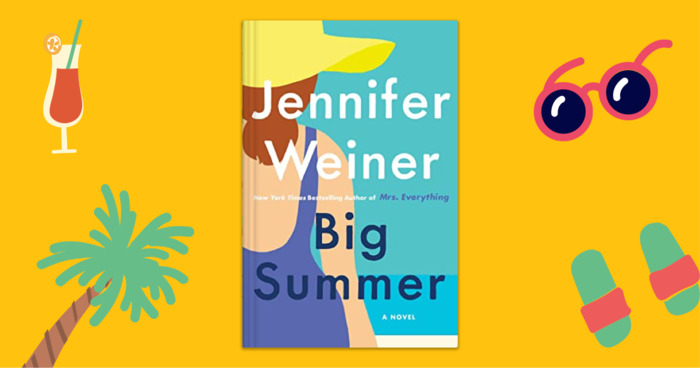 Jennifer Weiner is the author of many bestsellers, including Good in Bed, In Her Shoes, and Mrs. Everything. She's also a contributing opinion...
"Listen. I don't know how to do this right, but I really, really love you," he said, and cleared his throat. He licked his lips and started talking fast. "I think you're the sweetest, most beautiful girl in the world, and I've been living for our telephone conversations. It's the only thing that gets me through these days, knowing that I get to talk to you every night. Keeping the secret about this job was the hardest thing for me to do, but I wanted to tell you in person. And ever since I knew I was going to come here and ask you this, I couldn't eat or drink anything. And I know I'm different from you, and I'm probably never going to be cool, but I love yourpaintings, I love that you do art, I get it, and I won't ever tell you that you should do paintings that match somebody's couch. I will keep you in paint and canvases for the rest of your life, and if you really want to teach elementary school, then I think you'll be the best teacher there ever was. And I love that you dress so cute, and I love the way you smell and the way you sing in the shower. I used to camp out on the floor outside the door when you were showering just so I could hear you, and the first time we made love was the best thing that ever happened to me, and I was so afraid you were going to say it couldn't happen again. I just want to spend all my time looking at you and telling you things, and even though I'm just some nerd who thinks about strikes and contracts all the time, I want you to know that I'm financially solvent right now, I have some investments, and I'll always do anything I can to make you happy. Your happiness is going to be the main thing for me. From now on. Forever. I mean that."
— 5 likes
"She batted those
eyelashes at me so hard I thought I felt a breeze."
— 4 likes
More quotes…