Goodreads helps you keep track of books you want to read.
Start by marking "Harvest for Hope: A Guide to Mindful Eating" as Want to Read:
Harvest for Hope: A Guide to Mindful Eating
From world-renowned scientist Jane Goodall, as seen in the new National Geographic documentary Jane, comes a provocative look into the ways we can positively impact the world by changing our eating habits.

"One of those rare, truly great books that can change the world."-John Robbins, author of The Food Revolution The renowned scientist who fundamentally changed the way w
...more
Published September 14th 2006 by Grand Central Publishing (first published November 1st 2005)
For the Australian academic and mystery writer, see Professor Jane R. Goodall.

Dr. Jane Goodall, DBE, Founder of the Jane Goodall Institute and UN Messenger of Peace is a world-renowned ethologist and activist inspiring greater understanding and action on behalf of the natural world every single day.

Dr. Goodall is best known for groundbreaking studies of wild chimpanzees in Gombe Stream National Pa
...more
Related Articles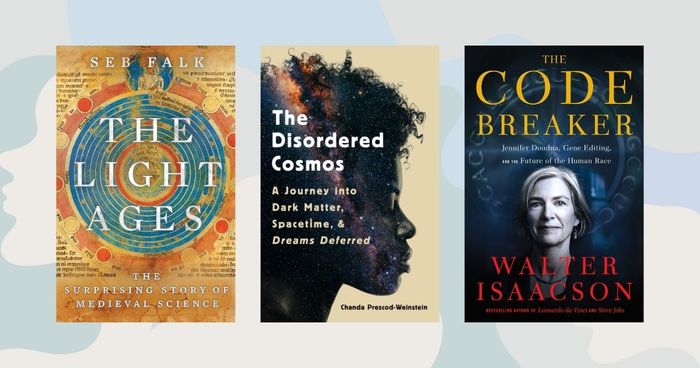 You'd never know it from reading the books listed here, but good science writing is incredibly difficult to pull off. There is both an art...
"Michael Pollan likens consumer choices to pulling single threads out of a garment. We pull a thread from the garment when we refuse to purchase eggs or meat from birds who were raised in confinement, whose beaks were clipped so they could never once taste their natural diet of worms and insects. We pull out a thread when we refuse to bring home a hormone-fattened turkey for Thanksgiving dinner. We pull a thread when we refuse to buy meat or dairy products from cows who were never allowed to chew grass, or breathe fresh air, or feel the warm sun on their backs.
The more threads we pull, the more difficult it is for the industry to stay intact. You demand eggs and meat without hormones, and the industry will have to figure out how it can raise farm animals without them. Let the animals graze outside and it slows production. Eventually the whole thing will have to unravel.
If the factory farm does indeed unravel - and it must - then there is hope that we can, gradually, reverse the environmental damage it has caused. Once the animal feed operations have gone and livestock are once again able to graze, there will be a massive reduction in the agricultural chemicals currently used to grow grain for animals. And eventually, the horrendous contamination caused by animal waste can be cleaned up. None of this will be easy.
The hardest part of returning to a truly healthy environment may be changing the current totally unsustainable heavy-meat-eating culture of increasing numbers of people around the world. But we must try. We must make a start, one by one."
— 89 likes
"We have so far to go to realize our human potential for compassion, altruism, and love."
— 82 likes
More quotes…