News and Interviews
Author Terry Brooks' Guide for Fantasy Readers
Posted by Cybil on July 29, 2017

Sponsored by Ready Player One. Soon to be a major motion picture directed by Steven Spielberg.
Terry Brooks
is best known for his
Shannara
,
Magic Kingdom of Landover
, and
Word/Void
fantasy series as well as the novelization of
Star Wars: The Phantom Menace
. His debut novel,
The Sword of Shannara
, spent 16 weeks on the New York Times bestseller list and launched his prolific career.
The first season of
The Shannara Chronicles
, an MTV series adapting
The Elfstones of Shannara
, premiered in 2016. Season 2 begins in October.
Brooks' latest novel,
The Black Elfstone
, the first book in
The Fall of Shannara
, hit stores in June.
Before becoming a full-time author, Brooks was a practicing attorney. Although he credits his interest in the fantasy genre to reading
J.R.R. Tolkien
's
The Lord of the Rings
in college, Brooks says his main literary influence is
William Faulkner
.
With these impressive credentials in mind, Goodreads asked Brooks to select the books (some old, some new) that are must reads for fantasy devotees.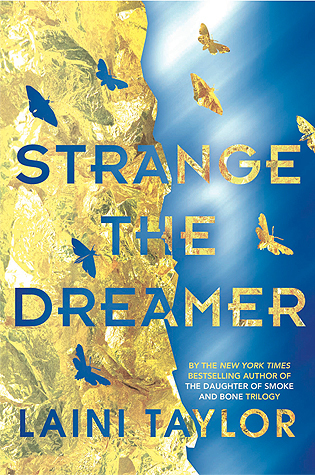 Strange the Dreamer by Laini Taylor
"This talented author, marketed as YA but clearly every bit as good as anyone working in 'adult' fantasy, has some of the most original and intriguing concepts and storylines of anyone I read. Lush, beautiful prose and characters you cannot help but become emotionally involved with combine to make her work a true pleasure. Check out her earlier work as well, in the Daughter of Smoke and Bone trilogy.
The Girl in the Tower by Katherine Arden
"Not out yet, but will be in a couple of months. A follow-up to her wonderful debut novel, The Bear and the Nightingale—which you should read in the meantime—it captures the wonder and intrigue of the Russian fairytales it emulates. Her first book was the best fantasy book I read all of last year, and I am waiting eagerly for this new one."
Half Resurrection Blues from The Bone Street Rumba series by Daniel Jose Older
"All three are out and available, and they explore fresh territory in urban fantasy. The protagonist is a half-dead enforcer for an organization that 'helps' the dead who don't want to crossover to do so anyway. It looks closely at the latino culture in NYC with a weather eye towards its unusual protagonist and a series of plotlines and character studies that are truly a joy to read. Step outside your usual reading parameters and be prepared for an emotional roller coaster of a ride."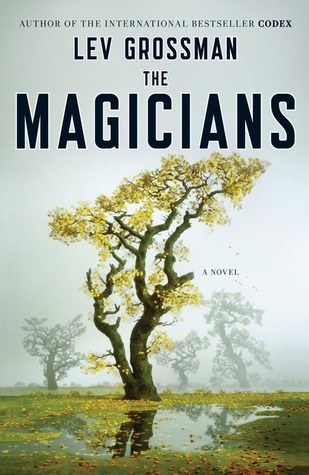 The Magicians by Lev Grossman
"Fantasy for the most discerning readers, it demands a love of words and concepts and a willingness to be prepared to spend some time thinking about what you have read. Three books, all equally compelling, track the adventures of a series of students at a college for budding magicians (I know, but it isn't) where life and death live side by side in uneasy companionship. A skilled wordsmith and a great storyteller, Lev does things with his writing that make me jealous of his talent."
The Book of Dust by Philip Pullman
"Have I been waiting for this book or what? Along with many others, I am sure. Not a sequel but a prequel, but Philip Pullman at his best. This one isn't out yet either, but His Dark Materials is one of the best fantasy series of all time, and The Golden Compass is a classic. Don't miss out Philip doesn't turn out books every year, so get on board and keep watch for it!"
What book would you say is recommended fantasy reading? Share it with us in the comments.
See the complete coverage of Sci-Fi & Fantasy Week including:
Top 50 Favorite Fantasy Novels on Goodreads
Top 10 YA Fantasy Books
Essay: Author N.K. Jemisin and 'The Idea' Problem

Comments
Showing 1-8 of 8
(8 new)
date
newest »
back to top