News and Interviews
The Best Young Adult Books of July
Posted by Hayley on July 12, 2017
An eerily charming town torn apart by one girl's disappearance, a "circus-city" full of freaks and illusions, and an alternate New York where one desperate thief turns to time travel for salvation…
Welcome to the world of irresistible young adult fiction! Every month, our team takes a look at what books are being published—and how early readers are responding to them. We use this information to curate a list of soon-to-be-beloved favorites, from contemporary tales set in high school to fantasy epics in realms of magic and mystery.
For July, we've got two buzzy debuts for you, plus a novel told entirely in poetic verse. Add the books that catch your eye to your
Want to Read
shelf and let us know what you're reading and recommending in the comments.
Daughter of the Burning City
(DEBUT)
by
Amanda Foody
The Gomorrah Festival, a traveling carnival of debauchery, is probably not the most appropriate place for Sorina, but it's her home. When an impossible crime shatters her world, she descends down a dangerous rabbit hole to save her family.
What to Say Next
by
Julie Buxbaum
Lunchtime at Mapleview High is all about sitting with the right crowd. Unless you're David, who sits alone every day. That all changes when Kit, struggling with a recent tragedy, abandons her popular friends to see what the quiet boy has to say.
Little Monsters
by
Kara Thomas
New girl Kacey's charmed life in Broken Falls takes a drastic turn the night fellow student Bailey disappears. As the town turns to Kacey for answers, she realizes she can't trust anyone, not even her stepfamily or friends.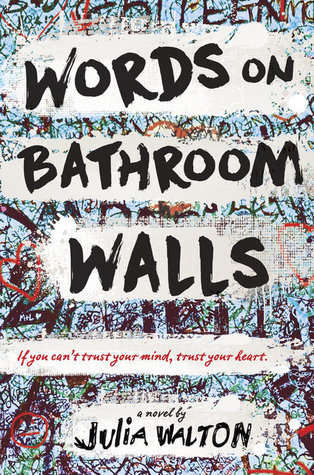 Words on Bathroom Walls
(DEBUT)
by
Julia Walton
The people Adam sees aren't always there. Diagnosed with schizophrenia, he uses a miracle drug to help him stay focused and hide his symptoms from his crush, Maya. Then the drug starts to fail, leaving Adam to grapple with his secret alone.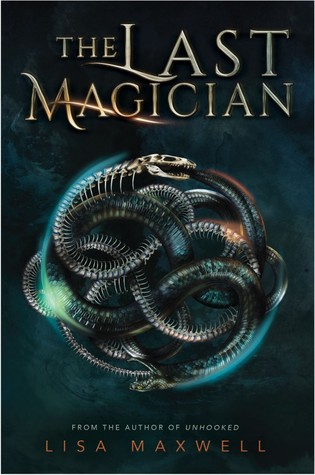 The Last Magician
by
Lisa Maxwell
Magic is all but extinct. To save her fellow Mageus, the few men and women who have an affinity for magic, trained thief Esta travels back in time to 1902 to steal an ancient book from an enigmatic figure known only as the Magician.
Solo
by
Kwame Alexander
with
Mary Rand Hess
Juggling his father's ruin with his mother's absence, his forbidden love for a girl with his family's darkest secret, 17-year-old Blake travels the globe to find meaning and truth in this bewitching novel told in poetic verse.
Plus we've got a
fan Q&A with Lucky in Love author Kasie West
and
recommendations from Ameriie
, the editor of
Because You Love to Hate Me: 13 Tales of Villainy
which features short stories from
Victoria Schwab
,
Renee Ahdieh
,
Marissa Meyer
, and more!
What recent YA book would you recommend? Share it with us in the comments!
Did you know we have a monthly YA newsletter? Click here to sign up!
Check out more recent
blogs
:
7 Great Books Hitting Shelves Today

July's Hottest Mysteries & Thrillers

14 Favorite Book Sidekicks to Celebrate on Dr. Watson's Birthday
Comments
Showing 1-7 of 7
(7 new)
date
newest »
back to top