News and Interviews
July's Best Books of the Month
Posted by Cybil on July 5, 2017
Every month, Goodreads editors comb through our data to find which of the latest new releases are
resonating with readers
. Then we select the fiction and nonfiction that meet the bar of 'best of the month.' For July, we're highlighting a creepy thriller, a heartfelt debut about a young woman caring for her ailing father, and a memoir that serves as a love letter to both teaching and reading.
You can read more about July's new releases, exclusive author interviews with
B.A. Paris
(who has the month's most-anticipated book with
The Breakdown
) and
Michael Connelly
(who is kicking off a new series with
The Late Show
), plus book recommendations from your favorite writers
here
.
Be sure to add the books that spark your interest to your
Want to Read
shelf.
Final Girls
by
Riley Sager
In this thriller that reads like a scary movie, three survivors of separate mass killings—dubbed "The Final Girls" by the gore-obsessed media—find themselves in danger.
Goodbye, Vitamin
by
Rachel Khong
A young sonogram technician quits her job to take care of her father who has Alzheimer's. Sounds depressing? Well, get ready for a sparkling and heartfelt comedic debut.
The Life She Was Given
by
Ellen Marie Wiseman
Set in the lurid world of a Depression-era traveling circus and coming full circle in the 1950s, this novel unravels long-held family secrets (literally kept in the attic).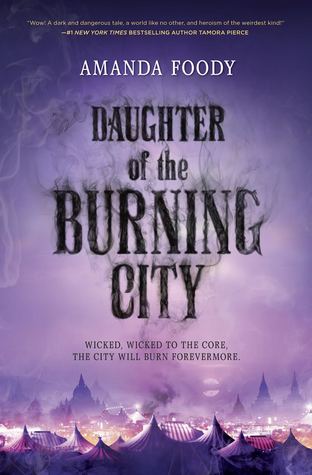 Daughter of the Burning City
by
Amanda Foody
This YA fantasy takes readers to the infamous Gomorrah Festival, where all dreams and desires are catered to. There a young illusion worker finds her creations may be mortal.
The 'Best Books of the Month' list debuts each month in our general newsletter. Missing out on our general, romance, or young adult newsletters? Be sure to sign up.
Check out more recent
blogs
:
July's Poetry Contest Winner: If the Sky Speaks of Anything

12 Things Readers Really Want Nonreaders to Know

Readers' Favorite Books of 2017…So Far
Comments
Showing 1-13 of 13
(13 new)
date
newest »
back to top