News and Interviews
In Defense of Happily Ever After: Nalini Singh on Hope, Love, and 'Realistic' Endings
Posted by Hayley on June 12, 2017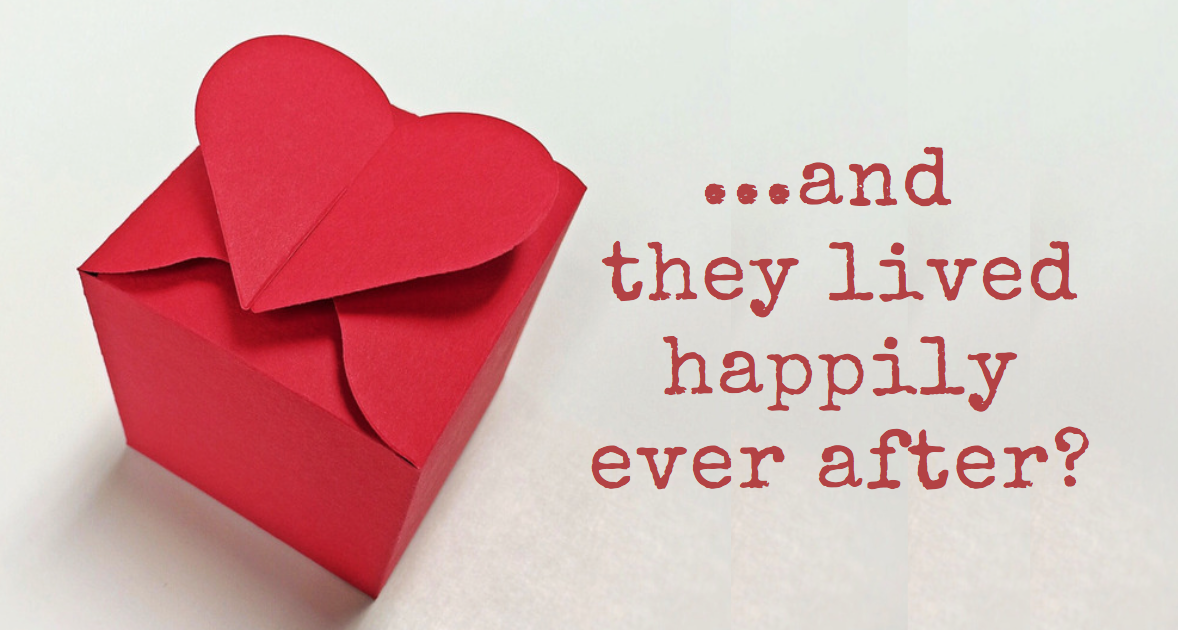 Nalini Singh knows what her readers crave: seductive thrills, paranormal activity, and a swoon-worthy happily ever after for the main characters. Her new romance, Silver Silence, is about a ruthless ice queen and the changeling who vows to protect her—and it kicks off the "second season" of the popular Psy-Changeling series. Goodreads asked Singh to share her thoughts on the power of happy endings for authors and readers.
For me, and for millions of other readers, the "happily ever after" (HEA for short) is an integral part of the romance genre. It isn't the cherry on the sundae—no, it's far more essential than that: It's the cocoa in a chocolate cake, the key lime in key lime pie.
When we open the pages of a romance novel, we are also opening our hearts and taking a risk on these characters. We empathize with their problems, we cry over their hurts, and we hope desperately that everything will work out for them. That good will win, and evil will fall. That love will conquer all, and hope will stand supreme.
And that word, for me, encapsulates the romance genre: hope.
To paraphrase a bit from
Doctor Who
, we romance readers are the hopeful optimists of the world, the dreamers with stars in our eyes. Sometimes people look down on this. I've heard the romance genre being put down over and over again for not being "realistic."
Yet across the world, tens of thousands of people fall in love each and every day. They take the risk of trusting another person with their heart. Some of those people run off on adventures together. Some decide to build a house together. Some decide to have a baby together.
So much risk: Financial, emotional, and physical.
So many different, unique happy endings that prove HEA is just as realistic as any other type of ending.
Talking of those non-HEA endings—as a reader, I'm quite willing to read them,
but
only if I haven't been led to expect a romance ending. I'm lucky enough to have a lot of writer friends, and some of them have occasionally challenged the HEA in their works. I respect their right to do so, but I also believe that when a writer does this, they must be honest with their readers about what lies ahead. Because the trust a reader gives to an author is a precious thing, and it should be treated with care.
I still haven't forgiven an author who, some 20+ years ago, promised me a wonderful romance full of swashbuckling adventure…and then went on to kill the hero. (I don't know what I did with that book. Mentally, I threw it into the fiery depths of a volcano.)
Not that I know how to hold a grudge or anything.
If, on the other hand, the author had given me a clue in the blurb about the darkness in the story, if it hadn't been labeled a romance, I would probably not have been so shocked and angry. Just the other week, I read a book with a heartbreaking ending and was totally swept away by it. But I went into it knowing that while the book was a love story, it wasn't being marketed to readers as a genre romance. And when I cried my eyes out, my eyelids swollen and my face puffy, I only cursed the writer for being too good at her job—and not for breaching my trust.
Because it's all about promises. And one of the elemental promises of a romance novel is a happy ending—though the shape of that HEA will, and should, be defined by the characters. For some characters, a HEA will mean marriage and children; for others, it might mean a partner in crime through years of dangerous quests and deadly missions; and for still others, it may be the simple but profound knowledge that they are no longer alone.
If you call your book a romance, give readers their HEA. Because if you promise me chocolate cake and deliver red velvet, it doesn't matter how good your red velvet cake is—I'm going to be a grumpy chocoholic.
The happy ending is a foundation stone of the romance novel. Mess with it at your own risk.
Nalini Singh's Silver Silence hits bookshelves on June 13. Add it to your Want to Read shelf here.
How important are happy endings for you? Let's talk in the comments!
Check out more recent
blogs
:
24 Upcoming Books Librarians, Editors, and Booksellers Think You'll Love

5 Musicals That Give "Inspired by a Book" a Whole New Meaning

15 Books That Hooked You with Just the Title
Comments
Showing 1-50 of 113
(113 new)
back to top