News and Interviews
Bustle & PopSugar Pick Hot Summer Books
Posted by Cybil on May 22, 2017

Summer Reading is sponsored by Audible.
We love PopSugar and Bustle and they love readers! Both publications have book clubs on Goodreads, and, yes, you can join the groups.
We asked the groups' moderators and the publications' editors to recommend the summer reading they're particularly excited about. Below you'll find the new releases they'll be packing in their beach bags, from a watery mystery to a science fiction retelling of Joan of Arc.
The
Ultimate PopSugar Reading Challenge
on Goodreads has almost 8,000 members who take part in a reading challenge of their choosing. You can read about their
suggested challenges here
. PopSugar editors and the group's moderators polled their readers to recommend these three new releases, all beach-ready for you!
The Seven Husbands of Evelyn Hugo by Taylor Jenkins Reid
"Taylor Jenkins Reid's latest novel about the secrets behind the glamorous world of Old Hollywood is the perfect juicy summer read. With a sprinkling of humor, sexy romance, and tear-jerking emotional moments, this fictional story tackles some heavy topics while giving you a glimpse into what life was really like for the rich and the famous in the '50s and '60s."
(Note: This book goes on sale June 13th)
Over at Bustle's American Woman Book Club, they've declared 2017 "a year for action" for their 2,100 members. They add "reading has been proven to promote empathy and understanding, and we believe that reading broadly is one small step in mending the divides of our nation." You can read more about the group here. Cristina Arreola, Bustle's books editor, recommends the following picks for summer reading: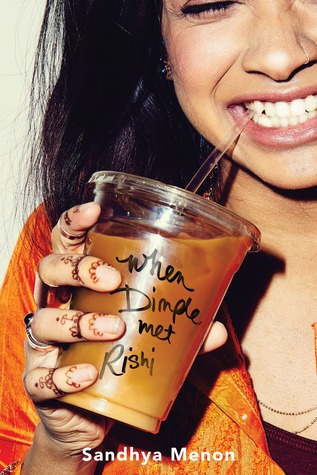 When Dimple Met Rishi by Sandhya Menon
"Dimple is totally over her parents search for the 'Ideal Indian Husband.' She wants to stake out her own future—and her path starts with a summer camp for aspiring web developers. Rishi, on the other hand, is all about tradition. He can't imagine any better way to honor his culture than by marrying the girl his parents have chosen for him. But over the course of one life-changing summer, these two Indian-American teens will have to question what they thought they knew about tradition, about each other, and about love. "
We Are Never Meeting In Real Life by Samantha Irby
"If you don't have the time (or attention span) to read an entire novel on vacation, pick up this essay collection by "Bitches Gotta Eat" blogger Samantha Irby. You can read one at a time—or, like me, you can choose to fly through the entire thing in a single sitting. You'll laugh; you'll cry; you'll underline every other line and want to share it with your friends once you're finished."
The Book Of Joan by Lidia Yuknavitch
"This Joan of Arc retelling is set in space. It's 2049, and the earth has been transformed by a series of wars. Now, humans live on a mysterious platform called CIEL, which hovers above the earth's surface, and is being run by a bloodthirsty cult leader. But a group of rebels oppose his rule—chief among them is child-warrior Joan of Dirt. Even if you don't typically reach for science-fiction, this book will have you pondering the nature of humanity long after you finish reading."
Be sure to check out more of our summer reading coverage here.
Comments
Showing 1-2 of 2
(2 new)
date
newest »
back to top