News and Interviews
Readers Share Their Love of Audiobooks
Posted by Cybil on May 1, 2017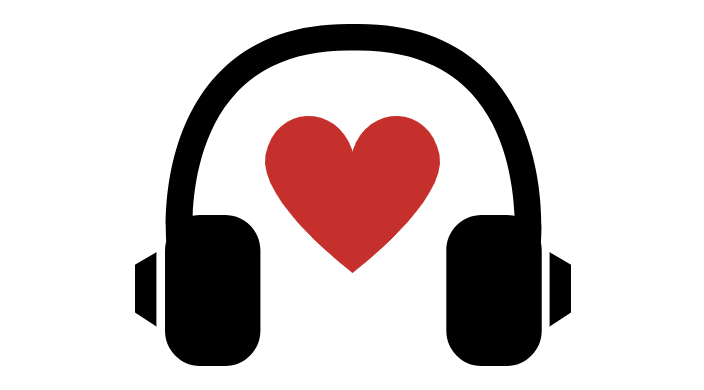 Why do you love audiobooks? That was the question we recently asked our fellow readers. And your answers ran the gamut of making commutes more interesting, letting you complete more books, making chores fly by, or make that run a bit easier. If you're new to audiobooks, you may find some inspiration below. We'd also love to know why you love to listen to your books.
Check out all of the responses on our
Twitter
and
Facebook
pages. In addition, here are 12 of our favorites from your comments:
Audiobooks Allow You to Read More:
"It used to be because of a long commute. Now it's to read more books. I like to listen while I clean, grocery shop, or drive," wrote
Bobbi Jo DeBruin
.
"I started listening to audiobooks because my insomnia was so bad. I wouldn't think of getting in bed without my ear phones and a good book. Then I started listening when doing other things. Made me feel so efficient to be getting more things done and a book read at the same time. Then there were always books I didn't want to put down, so I started listening in the car on my way back and forth from work. Then I started listening when getting dressed in the morning. Now I am listening to books almost any time I am not in conversation with another actual human. I love audiobooks! It is actually a very special treat to read a physical book at this point. I just don't have much sitting time," wrote
Sheila Warner
.
"I can read more books if I'm in two different mediums at the same time! Audio in the car, print at home. Also, there are a ton of amazing narrators! Wil Wheaton, Jim Dale, Steven Fry, Zachary Quinto…" wrote
Bonfire
.
Audiobooks Add Another Layer to a Story:
"I loved being read to as a child. My parents read to me, and my grandmother did, too. I loved reading to my own children, even after they were able to read well on their own. I was a children's librarian for half my teaching career, and loved watching my students' faces as I read. (It also gave me an outlet for my love of "acting.") I love to listen to books when I work out, drive, or when my hands are otherwise occupied by knitting or cooking. I still love print, but I would have trouble doing without my audiobooks," wrote
Susan Heydlauff Ray
.
"Another layer of theatricality, depending on the reader, can put new energy into an old work, without the distressing subversion of characters' imagined appearances," wrote
Nate Ragolia
.
"I love reading and being read to, but my to-read list is waaay too long to wait until I have the time to sit and pick up every book. I can listen while I'm doing chores after the house has gone to sleep. And some books actually benefit from being read aloud. I love Neil Gaimin reading his own stuff because he'll read it as he meant it and not always how I interpreted it in my head. If I truly love an audiobook, I buy the printed version and read it again," wrote
Kathy Young Zeiler
.
"Audiobooks add dimension to the story, take me back to childhood years when family members would read to me," wrote
Jamae Ann Sabangan
.
Audiobooks Are Great Way to Make Life Just a Bit Easier:
"I have Tourette's syndrome that comes and goes. One summer an eye blinking tic got so bad I couldn't read. Audiobooks were my saving grace," wrote
Lauren Conrad
.
"Because life happens and you can't always sit and read...so what's your next choice? Listen to the book, that's what. Housework is piled up? Put a book in and get to cleaning," wrote
Daniele Ruiter
.
"Use it as my 'walking carrot.' The longer and more frequently I take a walk the more of
that
book I get to hear," wrote
Sarah Cooper
.
"I have a learning disability and it's easier for me to take in the content if I listen. I also read books but it takes longer," wrote
Ashleigh Myers
.
"Because you can lose yourself in a story, without losing an entire day," wrote
Kelly Seefeldt
.
Why do you love audiobooks? Tell us in the comments!
Check out more recent
blogs
:
Readers to the Rescue: Your Best Book Club Tips
25 Big Books of Spring
Celebrating the Joy of Rereading a Favorite Book
Most Anticipated YA Books of 2017
Comments
Showing 1-50 of 122
(122 new)
back to top