News and Interviews
Audiobooks with Amazing Casts
Posted by Cybil on February 1, 2017
For those who love a great audiobook cast,
George Saunders
's new novel
Lincoln in the Bardo
seems especially appealing: The audiobook will feature a cast of 166 narrators including the voices of
Nick Offerman
,
David Sedaris
,
Lena Dunham
, Ben Stiller, Julianne Moore,
Mary Karr
, Don Cheadle, and the author himself.
"I love the way that the variety of contemporary American voices mimics and underscores the feeling I tried to evoke in the book: a sort of American chorale," Saunders told
TIME
, adding that there is one voice for every character in his book. The
Lincoln in the Bardo
audiobook goes on sale on February 14.
With Saunders's new audiobook possibly becoming a new Guinness World Record holder for most individuals' voices on an audiobook (his publisher is applying for the distinction), it made us think of more great casts to add to our playlists.
And if you want even more audiobook inspiration, check out Goodreads'
audiobooks page
, brought to you by
Audible
.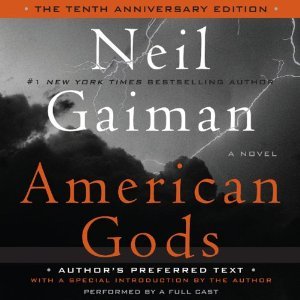 Ender's Game Alive
by
Orson Scott Card
Card
reimagines his Hugo and Nebula Award-winning classic, and with a talented cast he takes you into Battle School with young Andrew "Ender" Wiggin as he trains to become a general.
Six of Crows
by
Leigh Bardugo
In the audiobook version of this adored young adult fantasy, each of the seven narrators takes a turn providing their point of view as part of a rugged group attempting to pull off a deadly heist with a potentially huge payday.
Tell us your favorite audiobook cast in the comments! Then check out Goodreads' new audiobooks page, brought to you by Audible.

Comments
Showing 1-11 of 11
(11 new)
date
newest »
back to top