News and Interviews
15 of the Greatest Lessons You Learned from a Book
Posted by Hayley on January 19, 2017
From the silly to the profound, the lessons we discover in books have a habit of sticking.
We don't fault the
Chronicles of Narnia
fan for still checking the backs of wardrobes…just in case. (
Book lesson #4,552,134: Magic exists.
) And we understand when an
Austen
enthusiast gives a bleak fellow a chance. He could be her tragically misunderstood Mr. Darcy, right? (
Book lesson #1,329,827: Prejudice is bad.
)
So what book lessons have stuck with you? We asked for your favorites on
Facebook
and
Twitter
, and we were not disappointed. Check out some of the best below.
A lesson from To Kill a Mockingbird
"You never really understand a person until you consider things from his point of view…. Until you climb inside of his skin and walk around in it."
A quote submitted by
Alona
A lesson from The Sandman
"That dreams and ideas are truly the strongest power in the universe and that one should never stop dreaming."
Submitted by
Donald
A lesson from Tuesdays with Morrie
"Sometimes you cannot believe what you see, you have to believe what you feel."
A quote submitted by
Fatima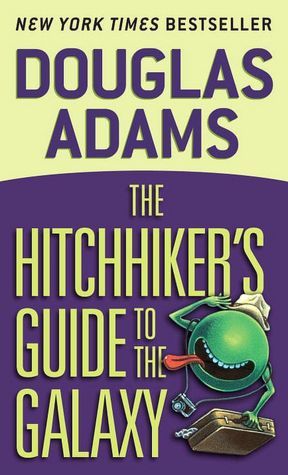 A lesson from A Song of Ice and Fire
"If you betray someone, don't accept any wedding invitations from that person."
Submitted by
Leo
A lesson from Siddhartha
"Searching means: having a goal. But finding means: being free, being open, having no goal."
A quote submitted by
Karina
A lesson from The Giving Tree
"The value of true and lasting friendships. They will enrich your life and break your heart at times…but they are so valuable."
A quote submitted by
Alisha
A lesson from almost every series
"Things usually turn out okay in the end. If not, there's probably a sequel."
Submitted by
Aruna
What's the best lesson you've learned from a book? Share it with us in the comments!
(Top image credit:
To Kill a Mockingbird
)
Comments
Showing 1-50 of 91
(91 new)
back to top