News and Interviews
13 Spooky Books Guaranteed to Send Chills Up Your Spine
Posted by Hayley on October 27, 2015
To celebrate
Horror Week
on Goodreads, we asked you on
Facebook
and
Twitter
: What's the scariest book you've ever read? Take a look at the top answers and add them to your want-to-read shelf—
if you dare
.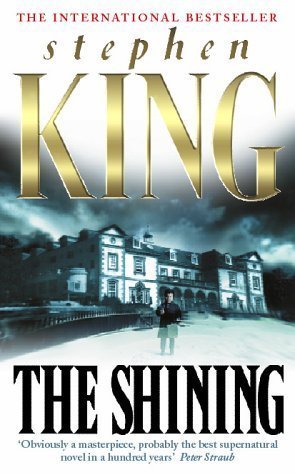 The Shining
by Stephen King

"Wendy? Darling? Light, of my life. I'm not gonna hurt ya. I'm just going to bash your brains in."
Check into the Overlook Hotel, a building with a sinister life of its own—and an evil only beginning to shine.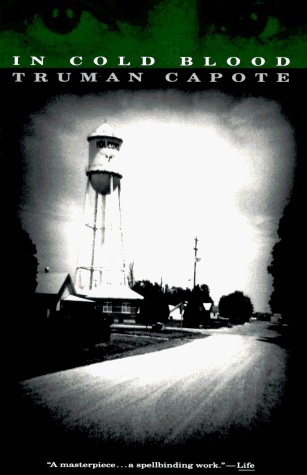 In Cold Blood
by Truman Capote

"I thought that Mr. Clutter was a very nice gentleman. I thought so right up to the moment that I cut his throat."
Have the stomach for some real-life horror? Then dive deep into this true crime tale of murder and savagery in Holcomb, Kansas.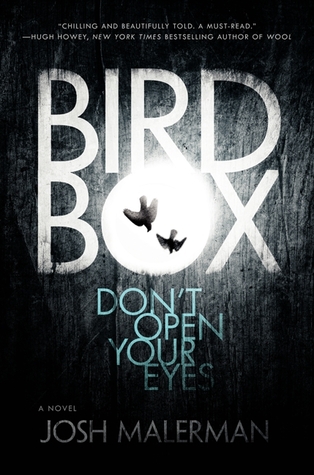 Bird Box
by Josh Malerman

"You can smell it, too. Death. Dying. Decay. The sky is falling, the sky is dying, the sky is dead."
If you see it, you'll go mad. With only a blindfold to protect them, a mother and her children navigate a wasteland of violence and death.
The Woman in Black
by Susan Hill

"I have sat here at my desk, day after day, night after night, a blank sheet of paper before me, unable to lift my pen, trembling and weeping too."
Professional duty—or personal sanity? Solicitor Arthur Kipps grapples with the paranormal in the ghostly grounds of Eel Marsh House.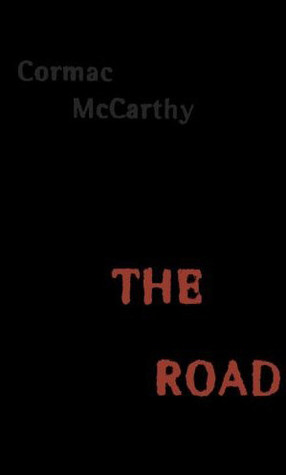 The Road
by Cormac McCarthy

"There is no God and we are his prophets."
The post-apocalypse has never looked so bleak. The sky is dark, the air cracks stones, and cannibals stalk the land. Enter this dystopia with caution.
The Silence of the Lambs
by Thomas Harris

"When the Fox hears the Rabbit scream he comes a-runnin', but not to help."
If you've got the appetite for more cannibals, then meet Dr. Hannibal Lecter, the devious mastermind with a taste for cruelty and flesh.
The Handmaid's Tale
by Margaret Atwood

"Who can remember pain, once it's over? All that remains of it is a shadow, not in the mind even, in the flesh. Pain marks you, but too deep to see."
Offred used to have a husband, a child, a life of her own… Now she's a Handmaid, forced to subjugation in this chilling work of speculative fiction.
The Amityville Horror
by Jay Anson

"They talked of feeling the presence of some energy inside, some unnatural evil that grew stronger each day they remained."
Controversial for its alleged truthfulness, this creepy tale follows the Lutz family and their ill-advised decision to move into the DeFeo murder house.
House of Leaves
by Mark Z. Danielewski

"You'll finish [the book] and that will be that, until a moment will come, maybe in a month, maybe a year… And then the nightmares will begin."
Their house is bigger on the inside—a quirk that turns frightful when the children disappear, voices echo in the hall, and a growing darkness beckons.
Intensity
by Dean Koontz

"But victimhood was seductive, a release from responsibility and caring. Fear would be transmuted into weary resignation."
Dare to come face-to-face with a self-proclaimed "homicidal adventurer"? Then come along for sociopath Edgler's descent into madness.
It
by Stephen King

"Come on back and we'll see if you remember the simplest thing of all—how it is to be children, secure in belief and thus afraid of the dark."
If you're not scared of clowns yet, allow us to introduce (or re-introduce) you to Pennywise. Good luck going to sleep tonight!
Rebecca
by Daphne du Maurier

"We all of us have our particular devil who rides us and torments us, and we must give battle in the end."
Ease up on the gore and sink into this haunting gothic tale, a classic brimming with suspense, dread—and a lingering evil.
Helter Skelter
by Vincent Bugliosi and Curt Gentry

"I may have implied on several occasions to several different people that I may have been Jesus Christ, but I haven't decided yet what I am or who I am…"
Infamous and horrific, this is the firsthand account of the case against serial killer Charles Manson. It has sold more copies than any other true crime book ever written.
Did we miss your favorite scary read? Then share it with us in the comments! And be sure to catch up on all the spooky Horror Week festivities here.
Comments
Showing 1-50 of 57
(57 new)
back to top