News and Interviews
15 Beautiful #GoodreadswithaView Photos to Celebrate the Last Weekend of Summer
Posted by Hayley on September 19, 2015
In case you're not tracking the equinox as diligently as your
Reading Challenge
, we have some news for you: The last day of summer (in the Northern Hemisphere) is Tuesday, September 22. So long, flip flops and beach days. Hello, crunchy leaves and pumpkin-flavored everything!
But before we welcome the fall reading season with open cable-knit sweater arms, let's enjoy our last summer weekend. Take a page from the readers below. They all shared their moments of sunny book bliss with us on
Facebook
or
Twitter
with the hashtag
#GoodreadswithaView
.
1. On a rocky beach (via @Rosalieee_x)
2. Beside a pristine lake (via @wowcsmom)
3. In a cozy hammock (via @TrotmanCarol)
4. On a grassy lawn (via @seventeenthbest)
5. Before a rolling fog bank (via @erikajayneas)
6. Above a green canyon (via Vera Nijveld)
7. On soft white sands (via @ahmedelghamril)
8. At a towering lighthouse (via Book Club)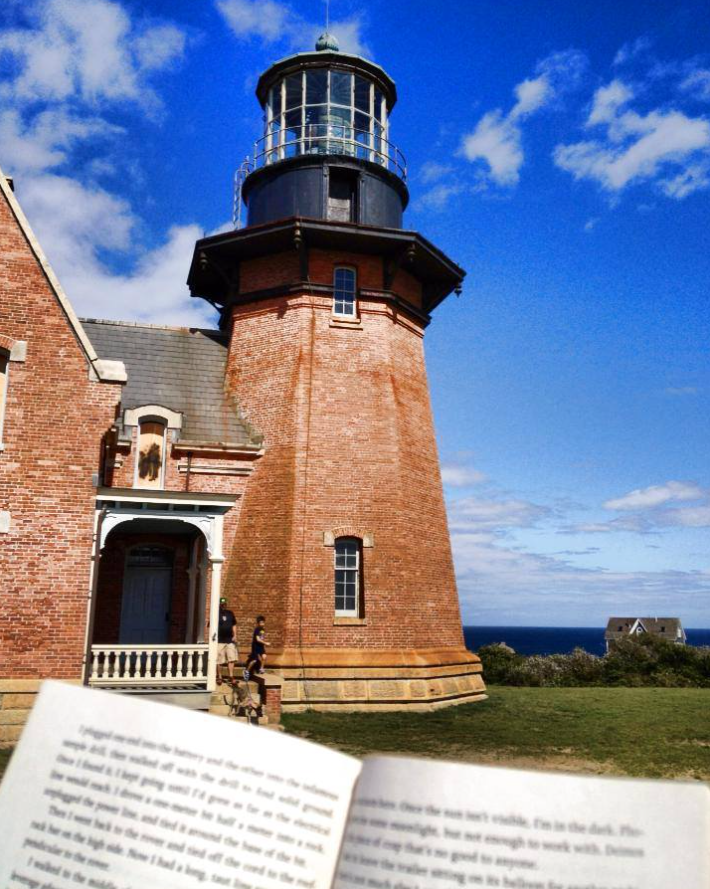 9. Among the grasses (via @theBookClaire)
10. Near a turquoise sea (via @natalia_tju)
11. Perched on a roof (via @AnnaScarletta)
12. Peeking at a garden (via @OpheliasMuse)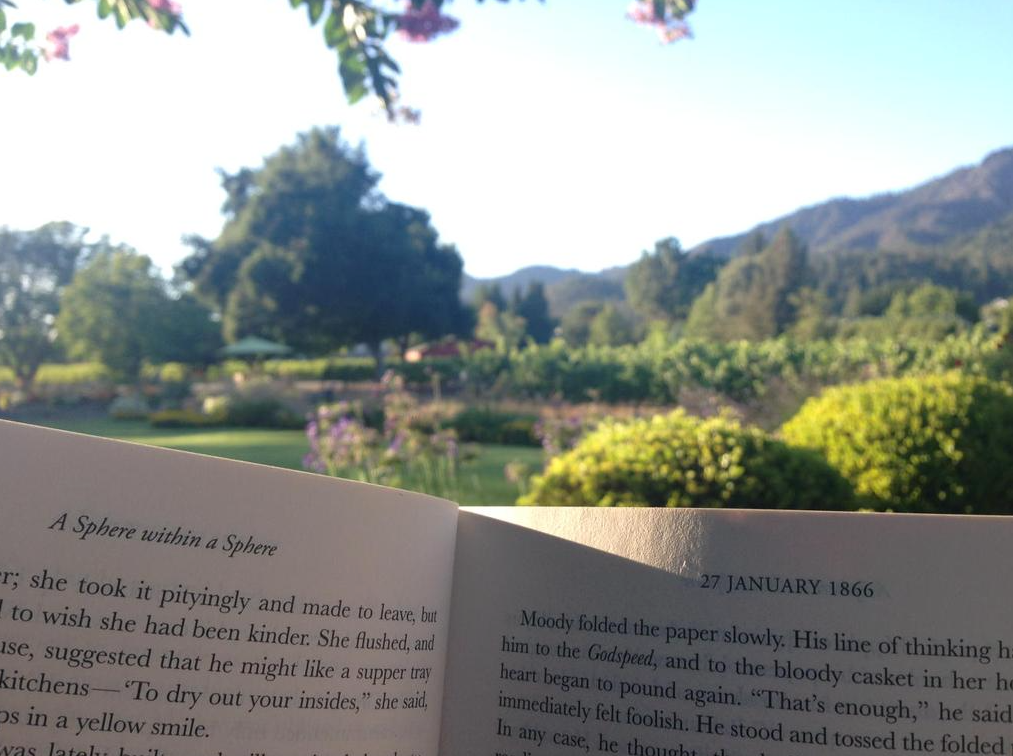 13. In paradise (via @bbyclawz)
14. On a Parisian rooftop (via @stefcle)
15. At a bright place (via @karinhwangbooks)
We want to see where YOU read. Share your fall reading photos with us on Facebook and Twitter—don't forget to add the hashtag
#GoodreadswithaView
!
(Top image credit:
Vera Nijveld
)
Comments
Showing 1-50 of 69
(69 new)
back to top