News and Interviews
Personalized Book Recommendations Now on Goodreads on the Fire Tablet! (U.S., Canada & Australia)
Posted by Suzanne on December 22, 2014
The holidays are here! It's time to curl up with a good book...but which one? Now you can access book recommendations personalized just for you inside the Goodreads app on Fire HD 6, Fire HD 7, and Fire HDX 8.9, as well as the Kindle Fire HD, Kindle Fire HDX, and Kindle Fire HDX 8.9. Our awesome algorithms work harder than Santa's elves to analyze more than 20 billion data points and deliver surprising suggestions—all to help you find the book you'll want to read next.
Ready to discover a new book? Go to Recommendations in the main navigation menu.
If you haven't used Recommendations on Goodreads before, simply tell us your favorite genres and rate some books, and we'll provide you with personalized recommendations. To learn more about a recommended title, just tap on the book cover and you'll see more details. The more books you rate, the better your recommendations will be!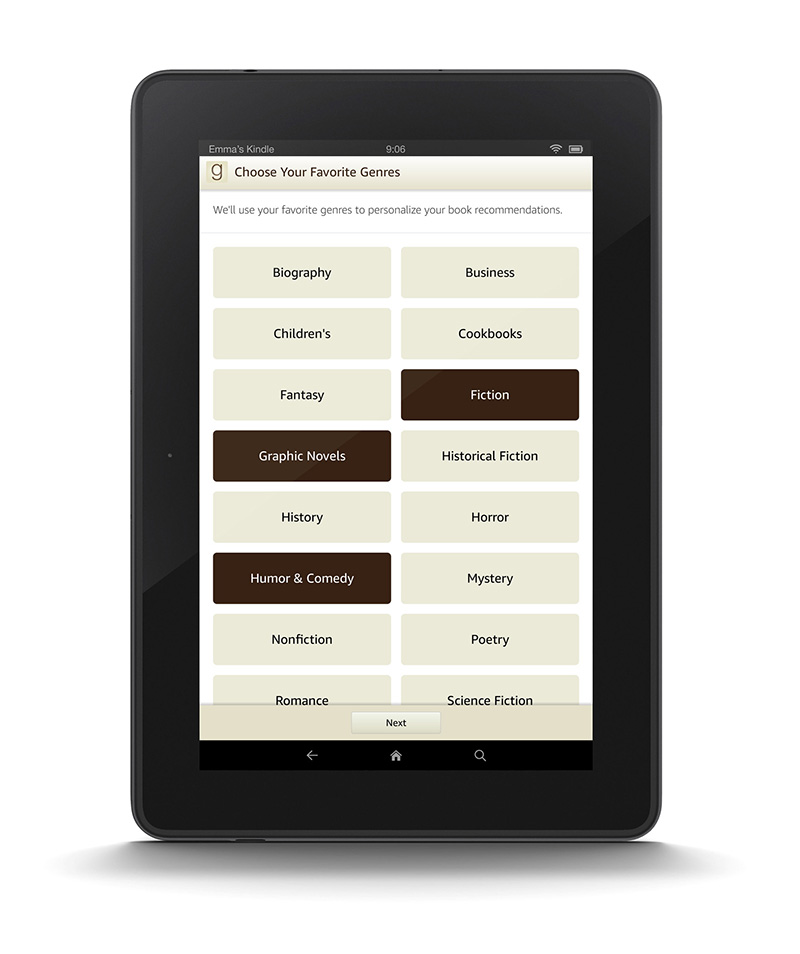 Let us know what you think!
Comments
Showing 1-7 of 7
(7 new)
date
newest »
back to top