News and Interviews
The Winners of the 2013 Goodreads Choice Awards!
Posted by Jessica on December 3, 2013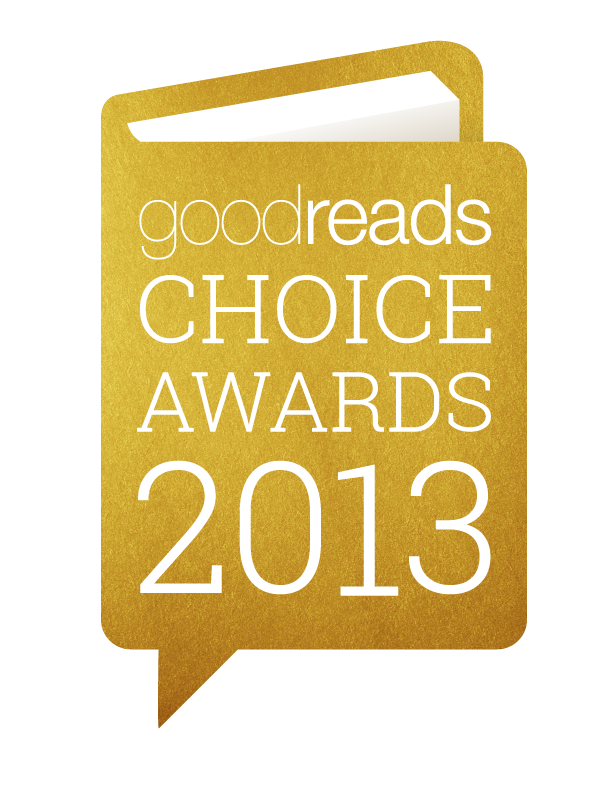 Stop the presses! We have our winners! Casting nearly 2 million votes in the 5th annual Goodreads Choice Awards, readers have chosen their best books of the year. No other major book award tells you what the readers think—our nominations and voting rounds are all about what the readers love. Plain and simple.
View the winners & runners-up in 20 categories »
Khaled Hosseini is the runaway winner in Best Fiction for his moving novel And the Mountains Echoed. In a closer race, Temple Grandin took the top prize in Best Nonfiction for The Autistic Brain, despite stiff competition from Mary Roach and Sheryl Sandberg.
For the third year in a row, a book in Veronica Roth's Divergent series is the big winner in Best Young Adult Fantasy & Science Fiction. Her perfect trifecta began with Divergent in 2011, followed by Insurgent in 2012. She caps it off this year with the series finale, Allegiant.
The most hotly contested category was Best Mystery & Thriller, where Dan Brown edged out Robert Galbraith (a.k.a. J.K. Rowling) by only 296 votes! Perhaps sleuth Robert Langdon can consult with Detective Cormoran Strike for his next madcap case.
Kate Atkinson's time-bending Life After Life won with a dominant lead in Best Historical Fiction. Stephen King also won by a large spread in Best Horror for his sequel to The Shining Doctor Sleep, although the win may be bittersweet, because the runner-up in that category is his talented son, Joe Hill! Telling hair-raising stories runs deep in that family.
Earning the most votes of any single book awards-wide, Neil Gaiman's The Ocean at the End of the Lane won Best Fantasy by the widest margin of this year's Choice Awards, beating runner-up A Memory of Light by 30,513 votes! Yet the tables were turned in Best Children's Books, where Rick Riordan beat Gaiman by almost the same margin, 30,017 votes. Undaunted, Gaiman was definitely this year's MVP. The triple nominee also secured a third-place finish in Best Picture Books, behind winner Drew Daywalt's The Day the Crayons Quit and Lemony Snicket's The Dark.
Other winners include I Am Malala in Best Memoir & Autobiography and Jim Henson: The Biography in Best History & Biography. And don't miss Rainbow Rowell's major accomplishment in Best Young Adult Fiction, taking first and second place for Eleanor & Park and Fangirl. No easy feat!
You can view the vote breakdown for all 400 nominated books in 20 categories, and if you haven't read them all (we'd be pretty impressed if you had!), you can start adding this year's best books of the year to your to-read list. Thank you to all the voters who came out to support their favorite authors and cheer on their favorites from round to round. And now we're starting to wonder...what will be the big books of 2014?
Congratulations to our winners! »
Comments
Showing 1-50 of 51
(51 new)
back to top