News and Interviews
Explore Science Fiction & Fantasy Week!
Posted by Cybil on July 13, 2020
Goodreads is celebrating the magical, the dystopian, the out of this world, and the lands you only dream of. That's right, it's Science Fiction & Fantasy Week!
The 100 Most Popular Sci-Fi Books on Goodreads
The all-time favorites, from cosmic hitchhikers to rebellious handmaids.
The 100 Most Popular Fantasy Books on Goodreads
One ring to rule them all? How about dozens of top fantasy books for y'all.
Celebrate Sci-Fi and Fantasy Subgenres with These 64 Books
Time travel! Destiny! Killer robots! Magical wardrobes! Life in space!
45 Recent Hits of Speculative Fiction
Been a minute since you've read sci-fi or fantasy? Here's what you've missed!!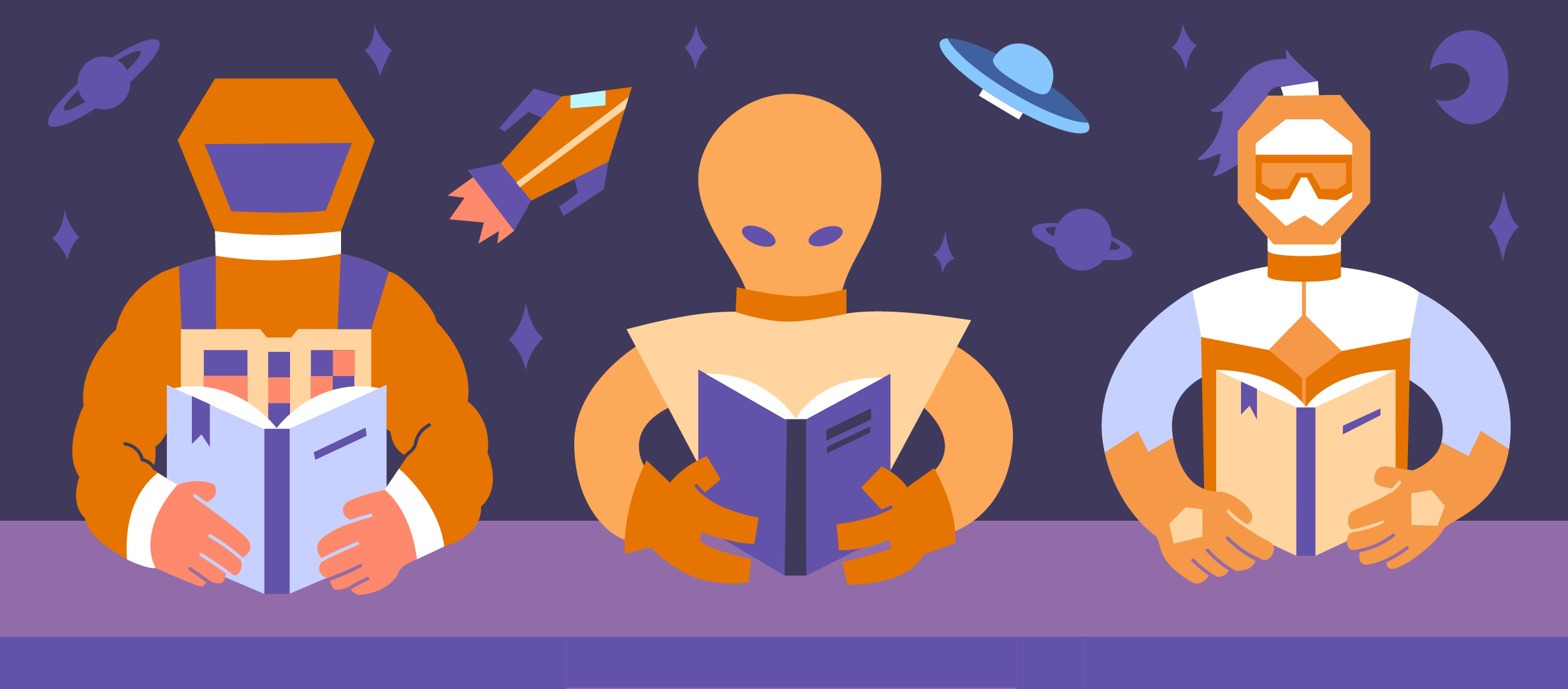 Lindsay Ellis: Science Fiction to Make Sense of Our Present
The YouTube film critic and debut author looks at the solace of sci-fi.
What will you be reading for
Science Fiction & Fantasy
Week?
Let us know in the comments!
Comments
Showing 1-50 of 153
(153 new)
back to top