News and Interviews
Bill Gates' Top Five Holiday Book Picks
Posted by Cybil on December 10, 2019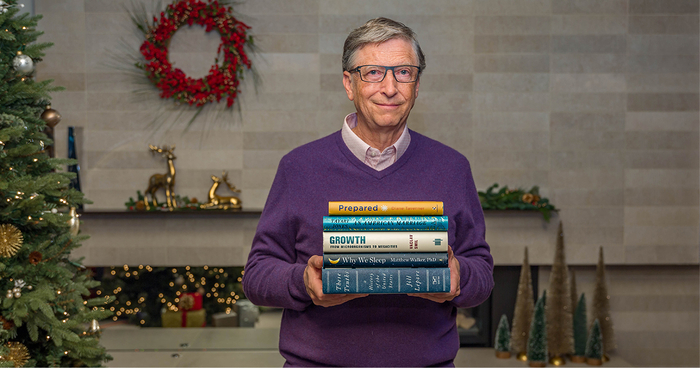 Tech pioneer, cofounder of Microsoft, cochair of the Bill & Melinda Gates Foundation, and author
Bill Gates
is an avid reader who has become known for his excellent book recommendations. As the year wraps up, he's sharing some of his favorite books of 2019.
Get Bill's book recommendations throughout the year and see all the other books on his shelf by
following him here
.
As the clock ticks closer to midnight on New Year's Eve, it's fun to look back at what you've accomplished this year. December is a great time to take stock of everything you've done over the last 12 months—including all of the books you've read.
Because I'm a data guy, I like to look at my reading list and see if any trends emerge. This year, I picked up a bit more fiction than usual. It wasn't a conscious decision, but I seemed to be drawn to stories that let me explore another world.
I'm currently trying to finish
Cloud Atlas
by
David Mitchell
before the end of the year (it's amazingly clever but a bit hard to follow). Along with
A Gentleman in Moscow
and
An American Marriage
, I finished
The Rosie Result
by
Graeme Simsion
(I love this series) and even picked up a short story collection in
David Foster Wallace
's
Brief Interviews with Hideous Men
.
Maybe next year's end-of-year books post will finally include the Wallace novel I've been wanting to read for a while:
Infinite Jest
.
For this year's holiday books list, I chose five titles that I think you'll also enjoy reading. I think they're all solid choices to help wrap up your 2019 or start 2020 on a good note:
Comments
Showing 1-50 of 105
(105 new)
back to top