News and Interviews
Bill Gates Shares His Summer Reading Recommendations
Posted by Cybil on May 20, 2019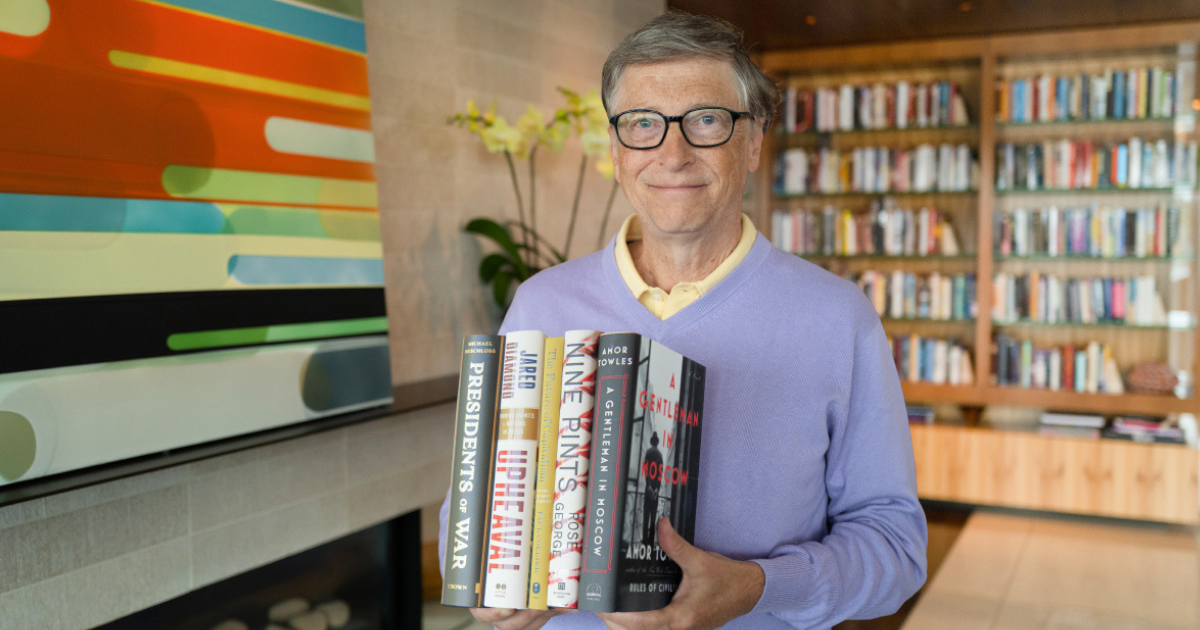 Tech pioneer, co-founder of Microsoft, co-chair of the Bill & Melinda Gates Foundation, and author
Bill Gates
is an avid reader who has become known for his excellent book recommendations. As we head into summer reading season, Gates is sharing some of the books he highly recommends to his fellow readers.
To see all of Bill Gates' book recommendations throughout the year,
be sure to follow him here
.
I always like to pick out a bunch of books to bring with me whenever I get ready to go on vacation. More often than not, I end up taking more books than I could possibly read on one trip. My philosophy is that I'd rather have too much to read on a trip than too little.
If you're like me, you're probably starting to think about what's on your summer reading list this year—and I can't recommend the books below highly enough.
None of them are what most people think of as a light read. All but one deal with the idea of disruption, but I don't mean "disruption" in the way tech people usually mean it. I've recently found myself drawn to books about upheaval (that's even
the title of the one of them
)—whether it's the Soviet Union right after the Bolshevik revolution, the United States during times of war, or a global reevaluation of our economic system.
If you're looking for something that's more of a typical summer book, I recommend
Graeme Simsion
's
The Rosie Result
. (And if you haven't read the first two books in the
Rosie trilogy
, summer vacation is the perfect time to start!) I also can't resist a plug for
Melinda
's new book
The Moment of Lift
. I know I'm biased, but it's one of the best books I've read so far this year.
Here is my full summer reading list:
Which of these books will you be adding to your Want to Read shelf? Tell us in the comments! And if you'd like even more of Gates' book recommendations, you can find them here.
Comments
Showing 1-50 of 60
(60 new)
back to top