News and Interviews
Romance Week 2019
Posted by Hayley on February 11, 2019
Your one true love is waiting for you. Find your perfect match with irresistible book recommendations, reading guides, retellings, and more!
The Beginner's Guide to Reading Romance
Looking for love in all the wrong places? Take our crash course on the genre.
Reinventing Beloved Literary Couples
See how your favorites live on.
The Secret Lives of Romance Authors
From a scientist to a divorce lawyer.
Most Anticipated Romance Books
Discover spring's crop of love stories.
Top 100 Romance Books on Goodreads
The best of the best, according to readers.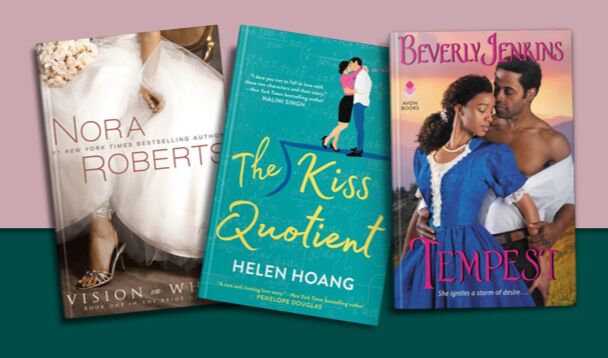 Common Misconceptions, Debunked
It's not all bad boys and alpha males.
Hidden Gems of Romance
Go beyond the classics of the genre.
What will you be reading for Romance Week?
Let us know in the comments!
Comments
Showing 1-50 of 260
(260 new)
back to top