News and Interviews
Mystery & Thriller Week 2018
Posted by Marie on April 2, 2018

Mystery & Thriller Week is sponsored by Penguin Random House Audio. Enjoy the suspense on audio.
It's time to gather the clues, round up the suspects, narrowly escape danger, and savor the thrill of figuring out "whodunit" in our best pulse-pounding reads.



Top 100 Mysteries & Thrillers on Goodreads
From Miss Marple to Gone Girl, check out our readers' all-time-favorite picks.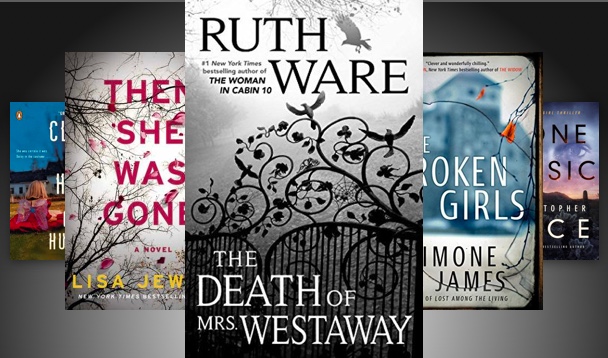 Spring's Chilliest New Releases
It's a whole new season of suspense.
50 Hidden Gems for Mystery Fans
Discover new reads based on classics.
Create an Ominous Mystery Title
Name your mystery bestseller.
Top-Rated True Crime
Sometimes truth is grittier than fiction.
Twisty Teen Mysteries
Pretty Little Liars author Sara Shepard shares her YA Mystery must-haves.
Suspenseful Reads for True Romantics
Get intoxicating recommendations from romantic suspense queen Linda Howard.
What will you be reading for Mystery Week?
Let us know in the comments!
Comments
Showing 1-50 of 288
(288 new)
back to top