News and Interviews
16 Audiobooks for True Crime Fans
Posted by Marie on January 12, 2018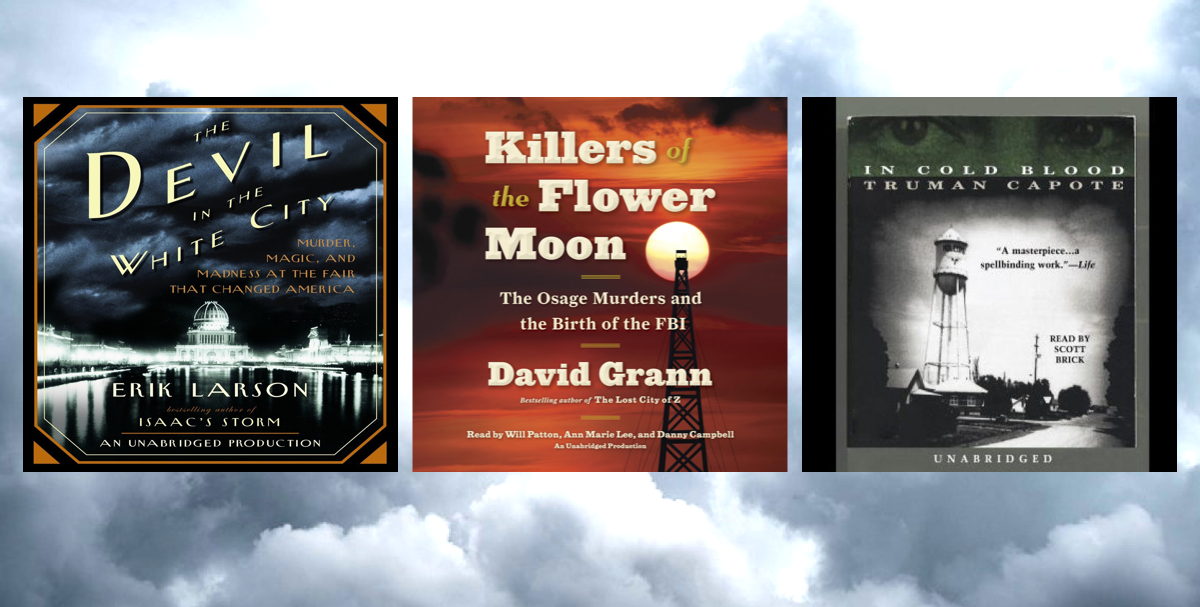 This post is brought to you by Audible.
Revealing your passion for true crime can get a little...awkward. Its macabre subjects don't often make for polite dinner conversation. Not to mention the strange looks you get after launching into your latest theory about a wrongfully convicted suspect.
But macabreness aside, love for the true crime genre is stronger than ever—with a torrent of podcasts, documentaries, and of course, books being consumed at a ravenous rate.
It's why
Truman Capote's
true crime novel,
In Cold Blood
made waves during its 1966 debut and continues to be regarded as a classic. It's why
The Devil in the White City
is a perennial favorite on recommendation lists. It's also why
Killers of the Flower Moon
was a 2017 National Book Award Finalist.
So go ahead and indulge, true crime aficionados. These 16 true crime audiobooks are guaranteed to give you thrills, chills, and spine-tingling excitement.
Comments
Showing 1-11 of 11
(11 new)
date
newest »
back to top