Goodreads Blog
Author Marketing Advice for Authors from Authors
Posted by Cynthia on November 8, 2017
For many authors, being part of a writing group with other authors provides many benefits. The networking and support aspect of it is valuable, as is getting feedback on early writing drafts or advice on how to navigate the publishing world. There are many online groups specifically for authors on Goodreads, including the
Goodreads Author Feedback Group
, where authors can find answers to many of their questions. Join today if you aren't a member already, or browse the
Groups section
to find other groups that pique your interest.
For authors who are not in any groups or who are simply looking for more inspiration, browse our interviews with bestselling authors to learn about their unique approach to Goodreads, the lessons they've learned in publishing, and how they measure success.
Debut Young Adult: S. Jae-Jones
How a debut novel garnered more than 50,000 to-read shelvings before publication.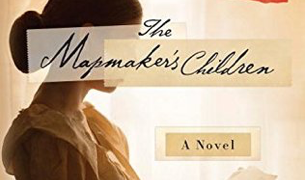 Historical Fiction: Sarah McCoy
An internationally acclaimed author uses Ask the Author to connect with fans around the world.
Got some marketing tips you want to share with the Goodreads Author community? Share them in the comments below!
Next: Top Marketing Resources from 2017 for Savvy Goodreads Authors
You might also like:
Mid-Year Round Up of Best Marketing Posts 2017
Goodreads Authors can subscribe to the Monthly Author Newsletter by editing their
account settings.
Not a Goodreads Author yet? Learn about the Goodreads Author Program
here.
Comments
Showing 1-3 of 3
(3 new)
date
newest »
back to top