News and Interviews
The Best Young Adult Books of November
Posted by Hayley on November 9, 2017
A lake transformed by the storms of a half-human girl, a hospital where one patient's silence sparks an intricate mystery, and a deadly world where the last humans must unite for survival…
Welcome to the world of irresistible young adult fiction! Every month, our team takes a look at what books are being published—and how early readers are responding to them. We use this information to curate a list of soon-to-be-beloved favorites, from contemporary tales set in the suburbs to fantasy epics in realms of mystery and mischief.
For November, we've got three buzzy debuts as well as a highly anticipated dystopian series from bestselling author
Sherrilyn Kenyon
. Add the books that catch your eye to your
Want to Read
shelf and let us know what you're reading and recommending in the comments.
Kat hates talking to people, and Meg hates being alone. When a year-long science project throws them together, they bond over their mutual love of online gaming.


After a horrific virus nearly wipes out the human race, a small band of teens with unusual abilities takes the planet back from a heartless alien race.


The daughter of the lake, Anda is only half human. She lurks in storms, terrifying sailors and sinking ships, until a haunted young man comes to her for help.


In the wake of her ex-boyfriend's tragic death, Jessa packs up his things...and begins to question both the relationship and the boy she thought she knew.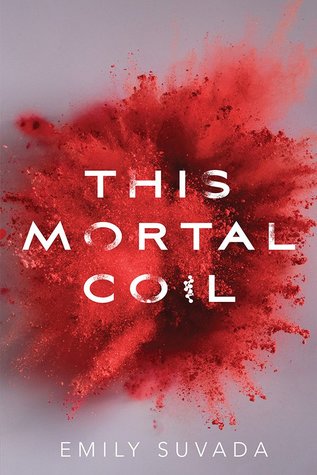 The fashion trend of the future: recoding your DNA. Gene-hacking prodigy Cat dives into a world of killer technology to prevent a global catastrophe.


Alternating between "then" and "now" chapters, Hadley's heartbreaking story of a forbidden love, a fragile family, and a dark, terrible secret slowly unfolds.


Comments
Showing 1-9 of 9
(9 new)
date
newest »
back to top