News and Interviews
Your Goodreads Friends Are Now Just a Tap Away in Kindle for iPhone and iPad (U.S. Members)
Posted by Jasmine on October 23, 2017
"There are no faster or firmer friendships
than those formed between people who love the same books."
Irving Stone, Clarence Darrow for the Defense
Do you read on your iPhone and iPad using Kindle for iOS? Your Goodreads friends are now just one tap away in the "Community" tab in the all-new
Kindle for iOS
. Our members tell us they often find out about books through friends and that talking about books with other readers helps them get even more out of what they're reading. It's to create moments like these that we built Goodreads and now, with Kindle for iOS, we're making it even easier to discover and discuss books with your friends and the Goodreads community.
Immersing yourself in an amazing book is at the heart of Kindle for iOS and, with the beautiful new design and navigation, it's easier than ever to catch up with your friends' reading updates and get back to reading. The new app also gives you one-tap access to the features readers use most including your library, search, and browsing books to discover your next read.
See Your Goodreads Friends' Updates in the New "Community" Tab in Kindle for iOS
Tapping the "Community" tab in the new bottom navigation bar takes you to the latest reading updates from all your Goodreads friends.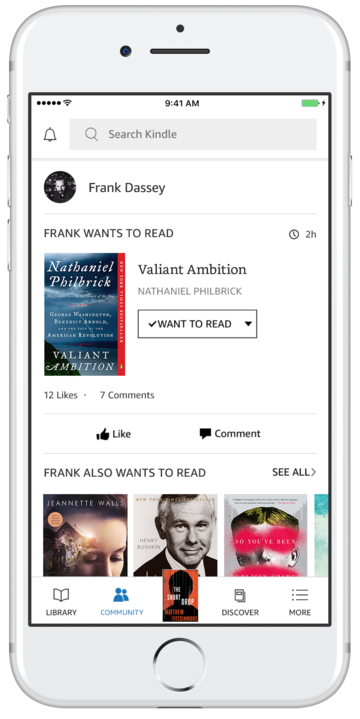 Your friends' updates also include carousels of more books from their Goodreads shelves. It's another way to help you find great book suggestions through your friends.
Once you've found a new book, add it to your Goodreads Want to Read shelf or check out your Goodreads friends' ratings and reviews to learn more about it. If you like what you see, there's no need to wait—you can instantly download a sample and start reading the book, all inside the Kindle app.
Start a Conversation with Your Kindle Notes and Highlights
Since we launched the ability for Goodreads members to share their
Kindle Notes & Highlights
, our members have been telling us how much they love it.
Whether you want to console each other over what happened to a character or debate the merits of a new idea, the all-new Kindle for iOS app makes it even easier to share your notes from your book, and to see the notes your friends are sharing. Your friends' Kindle notes and highlights will appear in your updates feed and you can also find their notes and highlights for a specific book in a link in their review on the book page on Goodreads. You can find all of your own
Kindle notes and highlights
here.
To share your notes and highlights with your Goodreads friends, just go into a book on Kindle for iOS, click on the Notebook icon, and decide which notes and highlights to share.
See what your Goodreads friends found most meaningful, funny, or interesting in a book by seeing their notes and highlights
Access Your Want to Read Shelf Right from Kindle
When you're ready to start your next read, you can now check your Want to Read shelf right from the Kindle app. Tap "More" on the bottom navigation bar to go to your Goodreads profile and see your Currently Reading, Want to Read, and Read shelves.
You Do the Reading, We'll Add It to Your Shelves for You


If you haven't already discovered it, Kindle for iOS also gives you the option to automatically mark each book as "Currently Reading" when you start it and as "Read" when you finish. It's a great way to ensure every book counts towards your Reading Challenge! Just switch it on, and your friends will see updates each time you start and finish reading a book in the Kindle app.
Learn more here
.
Ready to Try It Out?
If you already have the free Kindle app on your iPhone or iPad, the all-new app will start rolling out as part of an over-the-air update this week. Or you can download it now.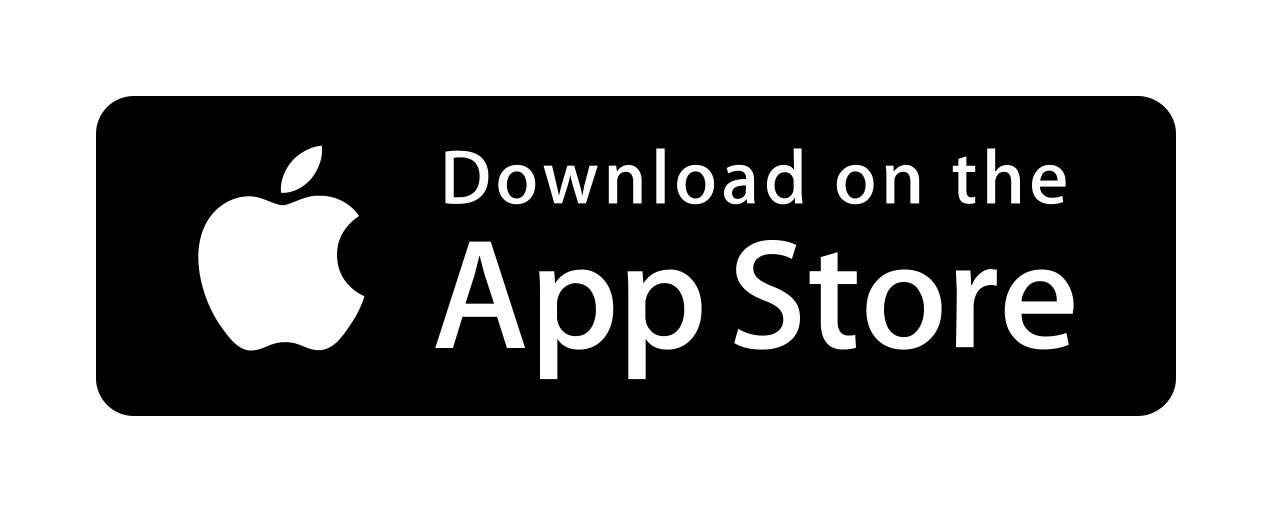 Do You Read Using Kindle for Android?
The Community tab featuring Goodreads discovery and discussion features will be coming to Kindle for Android in the future. If you read on Fire tablets, you can access your friends updates and more through the "g" on the homepage,
if you have connected your Kindle and Goodreads accounts
.
Goodreads members who read using Kindle for Android phones and devices can also use
Auto-update
to more easily share what books they are reading with their friends on Goodreads, and any
Kindle notes and highlights
you make are now available on Goodreads for you to review and share with your friends.
Comments
Showing 1-25 of 25
(25 new)
date
newest »
back to top