News and Interviews
21 Big Books of Fall
Posted by Hayley on August 28, 2017
We miss fall reading. Every season is a good one for a reader (because every season has books), but we're ready to move on from summer. We have stormy nights waiting for us, hot drinks to warm our hands…and irresistible new books from some of our favorite authors.
Seriously, this season is going to be awesome for book lovers. We're getting highly anticipated stories from
John Green
,
Stephen King
,
Jennifer Egan
,
Philip Pullman
,
Sarah J. Maas
, and
Dan Brown
—as well as stunning literary debuts,
buzzy political memoirs
, and more.
Don't have time to read everything in sight? We know the feeling. That's why we crunched the numbers to find the books Goodreads members and early readers are adding to their shelves
and
loving. Every book on our list has a 4.0+ rating. Which ones catch your eye?
Fiction
Five-Carat Soul
by
James McBride
From the recipient of the 2013 National Book Award comes a collection of insightful, surprising, and humorous stories about our struggle for identity.
Release date: September 26
Young Adult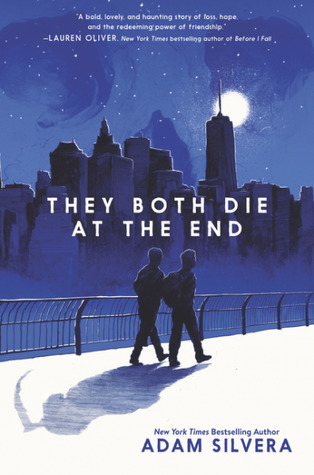 They Both Die at the End
by
Adam Silvera
After getting
the
call from "Death-Cast" (a company that knows when everyone will die), strangers Mateo and Rufus meet up for a final adventure.
Release date: September 2
Warcross
by
Marie Lu
Hacker and bounty hunter Emika enters a deadly virtual reality combat tournament as a contestant—and as a spy.
Release date: September 12
Plus thrilling sequels from Sarah J. Maas, Rick Riordan, and Kendare Blake!
Nonfiction
Mystery/Thriller
Lie to Me
by
J.T. Ellison
Her note says she doesn't want to be found, but Ethan can't accept that from his missing wife…especially once the police start asking questions.
Release date: September 12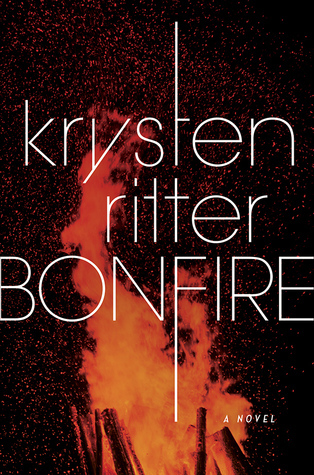 Bonfire
by
Krysten Ritter
A lawyer stumbles upon a treacherous ritual called "The Game" in her own hometown in this tantalizing page-turner from the star of
Marvel's Jessica Jones
.
Release date: November 7
Plus exciting sequels from Dan Brown and Alan Bradley!
Historical Fiction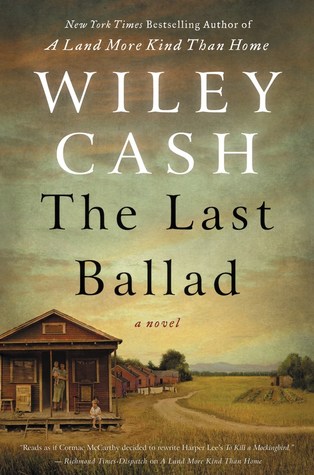 The Last Ballad
by
Wiley Cash
While working a dirty, hazardous job at a textile mill, Ella May fights for her dignity and her rights in the Appalachian foothills of North Carolina.
Release date: October 3
Plus an epic sequel from Ken Follett!
Romance
Chasing Red
by
Isabelle Ronin
After losing her apartment, Veronica reluctantly agrees to move in with campus bad boy, Caleb, in this swoon-worthy love story.
Release date: September 5
Science Fiction and Fantasy
The Black Tides of Heaven
by
J.Y. Yang
The bond between twins Mokoya and Akeha weakens as one develops a strange prophetic gift and the other joins a ruthless rebellion.
Release date: September 26
Her Body and Other Parties
by
Carmen Maria Machado
This genre-bending collection of short stories focuses on the realities of women's lives while featuring the end of the world, ghosts, humanity-ending plagues, and more.
Release date: October 3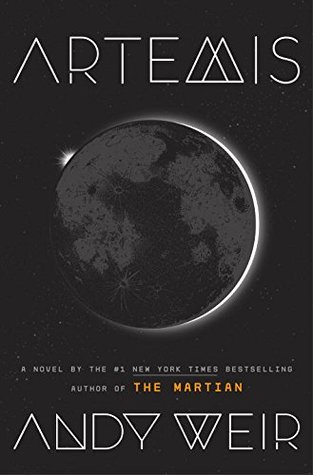 Plus fantastical sequels from Brandon Sanderson, Nnedi Okorafor, and Peter V. Brett!
Which book are you most excited to read this season? Let us know in the comments!
Check out more recent
blogs
:
15 Beloved Books You May Have Hated the First Time You Tried Them

The Season's Hottest Debut Novels

How to Find the Love of Your Life in a Bookstore: The Ray Bradbury Method

Comments
Showing 1-50 of 81
(81 new)
back to top