News and Interviews
Congratulations to the Winners of the 2017 Hugo Awards!
Posted by Hayley on August 11, 2017
Real monsters lurk within and the cold night draws nearer in this year's crop of Hugo Award winners! For the second year in a row,
N.K. Jemisin
took home the top honor for Best Novel. Her
The Broken Earth
trilogy is now two for two at the Hugos—and the final book,
The Stone Sky
, which comes out this month, will be eligible to win next year.
And while
that one winter
may not be coming anytime soon,
A Song of Ice and Fire
author
George R.R. Martin
was on hand to present the Hugo for Best Series to
Lois McMaster Bujold
for her
Vorkosigan Saga
.
The Hugo Awards, which annually honors the best of science fiction and fantasy, were presented Friday at the
75th World Science Fiction Convention
in Helsinki, Finland. Take a look at the winners below!
Best Novel
Best Series
Best Novella
Best Novelette
Best Short Story
Best Graphic Story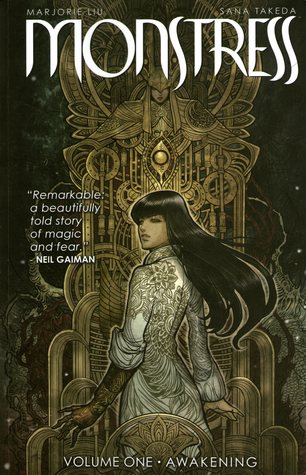 You can find the the full list of winners here. What's the best fantasy or science fiction book you've read this year? Share it with us in the comments!
Check out more recent
blogs
:
Exclusive Excerpt: Leigh Bardugo's 'The Language of Thorns'

Top 10 YA Fantasy Books
6 Tips for Teachers to Use Goodreads in the Classroom


Comments
Showing 1-25 of 25
(25 new)
date
newest »
back to top