D.D. Syrdal
Goodreads Author
Born
Lowell, MA, The United States
Website
Twitter
Genre
Member Since
July 2010
URL
https://www.goodreads.com/DigitalDame
Popular Answered Questions
* Note: these are all the books on Goodreads for this author. To add more,
click here
.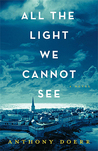 Literary Exploration
— 1684 members — last activity Apr 02, 2018 10:09AM
Want to explore different genres? Each month we pick a different Literary book, to read and discuss. Books are picked by members via a poll.
The Bibliophagist Burrow
— 322 members — last activity Jun 02, 2018 02:41AM
A place where librocubicultarists and bibliophages can compare notes on good, or bad books; for writers to discuss (whine) about the process, and for
...more
No comments have been added yet.