E.V. O'Day
Goodreads Author
Website
Twitter
Genre
Member Since
August 2014
URL
https://www.goodreads.com/evoday_writer
* Note: these are all the books on Goodreads for this author. To add more,
click here
.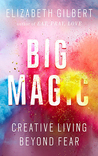 Anxiety Ink Book Club
— 5 members — last activity Aug 11, 2017 10:36PM
Anxiety Ink was created by the Anxious Inkettes, M.J. King, Kate Larking, and E.V. O'Day, a group of writers who are devoted to the craft. Like any wr
...more
Sirens Conference
— 244 members — last activity Feb 09, 2019 05:57PM
Once a year, Narrate Conferences presents Sirens, a conference on women in fantasy literature that welcomes readers, authors, scholars and professiona
...more
No comments have been added yet.