Kay Want Cheung
Goodreads Author
Born
in The United Kingdom
Website
Genre
Member Since
August 2013
* Note: these are all the books on Goodreads for this author. To add more,
click here
.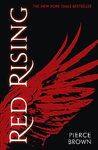 SF42
— 4 members — last activity Sep 04, 2015 03:26AM
For authors of (mostly) sci-fi to keep in touch after the fall of Authonomy. Also anyone else.
Sci-fi Women
— 1558 members — last activity Jun 24, 2018 03:56PM
A discussion of women in literary science fiction.
No comments have been added yet.