Martin Spernau
Goodreads Author
Member Since
March 2013
* Note: these are all the books on Goodreads for this author. To add more,
click here
.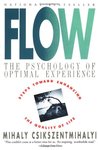 Mythic Scribes
— 204 members — last activity Jul 26, 2018 07:55AM
Fantasy Writing Community. Connect with other writers, and learn how to improve your craft. Our home page is: http://mythicscribes.com/
The Creative Writer's Toolbelt
— 131 members — last activity Jun 14, 2018 01:25PM
The Creative Writers Toolbelt podcast gives you practical, accessible advice, with examples, that you can apply to your writing immediately. You can s
...more
No comments have been added yet.