Nuala Casey
Goodreads Author
Website
Twitter
Genre
Influences
Virginia Woolf; Paul Auster; James Joyce; Henry James; Dorothy Richard
...more
Member Since
June 2013
* Note: these are all the books on Goodreads for this author. To add more,
click here
.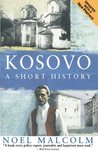 This is a deeply moving tale of a marriage in free fall and Kearney sketches, with painful honesty, the journey from betrayal to redemption. You, Me & Other People is a stunning debut from a fresh and exciting new talent.

"This book brings back a number of the Characters from Casey's first book 'Soho 4am'. While this in itself makes it an interesting book for anyone who read the first, it is a self contained novel that could be read on its own and wouldn't loose any..." Read more of this review »

"Good, fast read.
Enjoyed the twists and turns of different characters interlinking.
May try the other book by this author "

"This was a quick, easy read. I thought the book was okay, however I found it difficult to relate to some of the characters. I liked the concept of the story, with the four main characters stories interconnecting with each other. I would probably t..." Read more of this review »
More of Nuala's books…
No comments have been added yet.