Tobi Hill-Meyer
Goodreads Author
Member Since
August 2007
Nerve Endings: The New Trans Erotic




by

,


A Princess of Great Daring




by




— published 2015

Super Power Baby Shower




by

,


The Feminist Porn Book: The Politics of Producing Pleasure




by

,


Girl Sex 101




by

,


Take Me There




by

,


Trans Bodies, Trans Selves: A Resource for the Transgender Community




by

,


Coming Out Like a Porn Star: Essays on Pornography, Protection, and Privacy




by

,


Ask: Building Consent Culture




by

,


And Baby Makes More: Known Donors, Queer Parents, and Our Unexpected Families




by

,

More books by Tobi Hill-Meyer…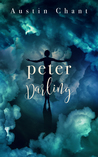 Tobi
is currently reading
Let me tell you a bit about this book. To begin, when I was first asked to write a little bit for it about queer sexuality and trans women, I thought it'd probably be yet another instance of something written just with cis women in mind and one littl

...more

Sexy and moving. Just like we've come to expect from the Smut Peddler. The one story with an indigenous trans woman is probably the best representation of an indigenous trans woman I've ever seen. There's not much representation to pick from, but tha

...more

This book had a major impact on me. The first adventure novels I've read with trans characters - and specifically characters from a sex-positive queer community who had experiences I could recognize. When the power-suit wearing vigilante "super heroe

...more
More of Tobi's books…
No comments have been added yet.