Website
Genre
Related News
Nature, in Her infinite awesomeness, can provide solace even when you're stuck in the house. As a matter of fact, the numbers suggest that...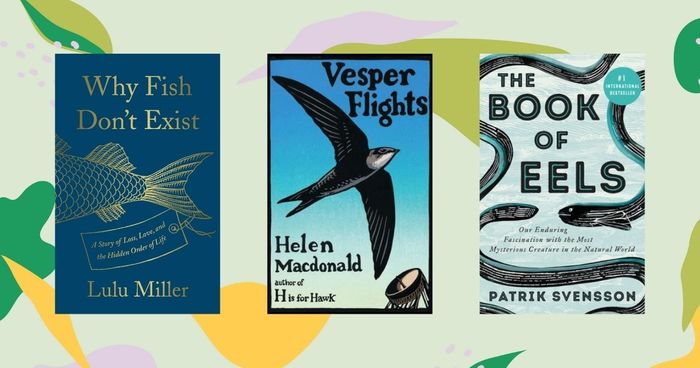 "It's happening everywhere; commercial and housing development, along with the road network needed to support it, is the single greatest pressure on natural landscapes in the United States, and by its very pervasiveness the hardest to control. Between 1982 and 1997, developed land in the forty-eight contiguous states increased by 25 million acres—meaning a quarter of all the open land lost since European settlement disappeared in just those fifteen years. This isn't a trend, it's a juggernaut, and the worst may be yet to come. At this pace, by 2025 there will be 68 million more rural acres in development, an area about the size of Wyoming, and the total developed land in the United States will stand at a Texas-sized 174 million acres. Already, just the impervious covering we put on the land, the things like roads, sidewalks, and buildings we pave with asphalt or concrete, adds up to an area the size of Ohio.3"
―
Return to Wild America: A Yearlong Search for the Continent's Natural Soul
Topics Mentioning This Author
topics
posts
views
last activity
The Next Best Boo...: The Title Game
20240
14311
May 30, 2013 12:53PM
The History Book ...: WHAT BOOKS ARE YOU GOING TO TACKLE FOR THE READATHON?
27
87
Dec 16, 2016 11:44PM
The History Book ...:

*

AMERICAN FRONTIER
57
237
Apr 10, 2018 10:07AM
The History Book ...: ARCHIVE - PLEASE INTRODUCE YOURSELF ~
3415
3888
Aug 29, 2019 10:38AM
The History Book ...: ENVIRONMENTAL SCIENCES
60
353
Nov 19, 2019 02:07PM
Is this you?
Let us know.
If not, help out and
invite Scott to Goodreads.