Craig Fehrman
Goodreads Author
Born
in The United States
Website
Twitter
Genre
Member Since
October 2013
Popular Answered Questions
Related News
Journalist and historian Craig Fehrman's new book, Author in Chief, tells the story of America's presidents as authors—and offers a new window...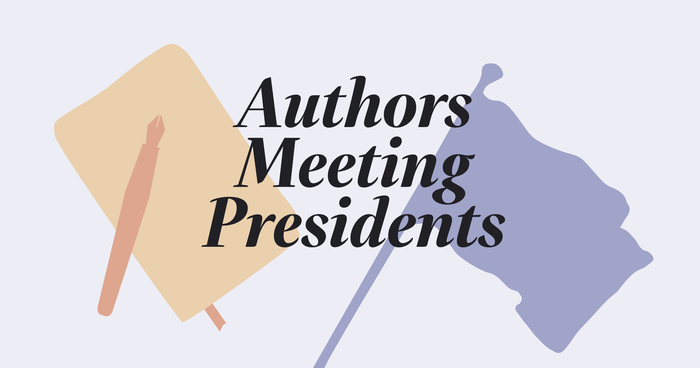 Thanks for a great question! This is an anthology that gathers 91 selections from 37 different presidents -- 500 pages of the best speeches and essays and autobiographies ever written by America's presidents, with some of them never appearing in prin

See Full Answer

This is still my favorite Morrison novel. I love how specific it is, like in the first section, when one of the girls comes down with a cold. Morrison takes this simple event and makes it overwhelming -- the house with not enough heat and not enough

...more
"Just wanted to share this completely awesome book trailer my completely awesome publishers made for Vikings! AHHHHHHHHHHH I LOVE IT. And hope do you too. -adm https://www.shelf-awareness.com/issue.html?issue=3656#m47102"

Morris's books look like presidential biographies -- long, densely noted, stacked in the front of Barnes & Nobles -- but their prose hits a different level than anything else in this genre. While Morris really does the research, he uses all of those

...more

Miller is my favorite book reviewer. (These days, you can find her work at Slate.) So it's no surprise that she wrote a terrific book -- and that her book focuses on books.

While her subject is C. S. Lewis and the Narnia series, you should read this ...more

This book explains so much about modern America, but the reason it does that so convincingly -- and the reason it's such a gripping, heartbreaking read -- is the way Wilkerson grounds her big narrative in the everyday. The Great Migration swept up mi

...more

Bissell is a fantastic and versatile writer, and this book is worth reading even if you're not a regular gamer. (The last chapter, on Grand Theft Auto and addiction, is the best.) But the reason I kept coming back to Extra Lives while working on my o

...more

Lillian Ross is my favorite nonfiction writer -- because of her simple and elegant prose, and because of her ability to capture the humanity of the people she writes about. Her most (in)famous example is a profile of the aging Ernest Hemingway, colle

...more
More of Craig's books…
Topics Mentioning This Author
No comments have been added yet.