Blake J. Harris
Goodreads Author
Born
in New york, The United States
Website
Twitter
Genre
Member Since
January 2014
URL
https://www.goodreads.com/blakejharris
Popular Answered Questions
* Note: these are all the books on Goodreads for this author. To add more,
click here
.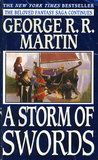 "I was eagerly anticipating this one because I recently listened to Console Wars and enjoyed that immensely. VR is my passion and I was looking forward to a similar treatment of its history. This didn't disappoint, as it went into the inspirational..." Read more of this review »

"One of the greatest non-fiction books I have read - it reads like a novel"

"

What's the framework of this story?

"

"This book made me depressed. And it isn't actually about 16-bit video games as I understood them at the time.

I lived through the console wars, and during the early 90s, a young man's choice of allegiance to either Nintendo or Sega was a matter of..." Read more of this review »

"

Thanks for checking out the book, David!

"
More of Blake's books…
Topics Mentioning This Author
date
newest »
back to top